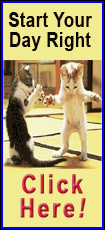 However, as far as Warriors coach Steve Kerr was concerned, Green was equally brilliant defensively in Golden State's 121-104 win over the Los Angeles Clippers.

The undersized Green nearly doubled the point total of Clippers star Blake Griffin and outrebounded him 8-1 in a one-sided matchup that typified the Warriors' dominance over the club that eliminated them in the first round of last year's playoffs.

"Our first-half defense ... that was beautiful," Kerr said after watching his team win for a fourth consecutive time. "Draymond was playing Blake tough in the post. Guys were flying to the ball, covering for each other, getting out on their 3-point shooters.

"Except for the turnovers, I like what we did on offense. But the best part of the game was our first-half defense."

Point guard Stephen Curry poured in 28 points to pace the Warriors, whose 4-0 start is just the fourth in franchise history and the first in 20 years.

Guard Klay Thompson, the reigning NBA Player of the Week, added 19 points as Golden State used 67.5 percent shooting to build a 23-point halftime lead en route to the impressive win.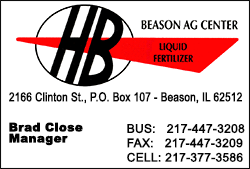 "When you have scorers like Steph and Klay, guys are going to jump out on them," Green said. "Guys did a good job finding me. I just had it going."

Golden State dominated from the start in the rematch of last year's seven-game Clippers triumph in an emotionally charged Western Conference playoff series.

The one-sidedness of this season's first head-to-head matchup defused things a bit, although Kerr and Clippers point guard Chris Paul still got fired up enough to draw technical fouls.

"It was very intense," Kerr said of his first Warriors-Clippers experience. "We have such an incredible crowd; it's electric in this building. When we get moving, like we did tonight, we get a lot of momentum, and we should use that momentum and noise in our favor.

"Our guys were ready. They brought the energy, and so did our crowd."

Curry contributed seven points to a 14-2 burst midway through the first quarter that produced the Warriors' first double-figure lead, 21-11.

Playing their first game outside the Staples Center, the Clippers (3-2) were within 38-29 in the second quarter before the Warriors buried eight of their next 11 shots, including four 3-pointers, in a 22-6 flurry.

Thompson sank two of the threes and scored 10 points in all during the run, which pushed the Warriors to a 60-35 advantage late in the half.

The lead was 65-42 at the intermission, with the Warriors having made 27 of their 40 shots and nine of their 13 threes (69.2 percent). Curry had 15 first-half points.

"I was looking at the schedule and I was thinking: We're going to find out right here, because we're 3-1, and it's great to be 3-1 and play poorly," Clippers coach Doc Rivers said of what he considered a reality check Wednesday night. "You know when you're not playing well, and you know when you're not right. I could sense it, and (tonight) told me what I thought, if you want me to be honest."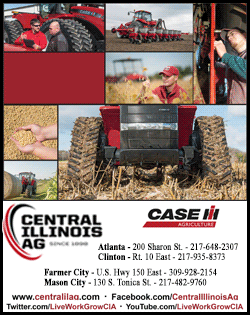 Back-to-back 3-pointers by Green gave the Warriors their biggest lead, 75-46, in the third minute of the third period. It was 102-75 before the Clippers used a late 15-2 spurt to make the final score a bit more respectable.
Curry called an impromptu team meeting after the game, keeping the locker room closed for close to a half-hour.

"I didn't say much," he said. "I'm not a big fan of group meetings unless they're real group meetings. I think we're getting closer with the talk today, but we're not there."

Curry hit half of his 18 shots, including four 3-pointers, to build his game-high point total. He also found time for seven assists and six rebounds.

The Warriors made 15 of their 25 3-point attempts (60 percent), with Green also hitting four and Thompson drilling three.

Backup guard Leandro Barbosa had 13 points, small forward Harrison Barnes totaled 10 and center Andrew Bogut grabbed a season-high 14 rebounds to go with six points and five assists for the Warriors, who managed 121 points despite committing 23 turnovers.

"We played good, but nowhere near as good as we can get," Green said, pointing to the turnover total. "That's exciting. We have a lot of room to grow."

Backup guard Jamal Crawford led the Clippers with 24 points, and center DeAndre Jordan recorded a 17-point, 13-rebound double-double.

Paul overcame an 0-for-6 start to score 15 points, complementing his 12 assists. Griffin added 14 points, and shooting guard J.J. Redick had 12 for Los Angeles, which shot 46.3 percent.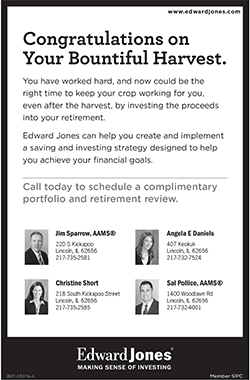 NOTES: Steve Kerr became the first coach in Warriors history to win his first four games. ... The Warriors went 20-for-20 from the free throw line, the third most they made without a miss in franchise history. ... Warriors PF David Lee made his season debut but lasted just seven minutes before aggravating a strained left hamstring. He will undergo an MRI exam Thursday. ... The game matched teams that began the day ranked first (Warriors, 22.7) and second (Clippers, 19.5) in the league in turnovers forced. The Clippers improved on their total by forcing 23 Golden State miscues; Los Angeles committed only 16 turnovers ... Clippers PF Glen Davis missed his fifth consecutive game with a strained right groin, but he is likely to play Saturday against the Portland Trail Blazers.
[© 2014 Thomson Reuters. All rights reserved.]
Copyright 2014 Reuters. All rights reserved. This material may not be published, broadcast, rewritten or redistributed.