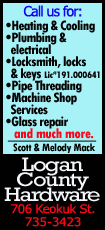 Guard Mike Conley scored 24 points, added 11 assists and backcourt mate Courtney Lee returned from a concussion to add 23 points and four 3-pointers as the Grizzlies won their fifth straight game to start the season, a 102-91 victory over the Phoenix Suns on Wednesday.

Conley has played seven years and more than 500 games for the Memphis Grizzlies, seeing good times and bad. He has never seen this. So how does a 5-0 start feel?

"It feels great, but I'm proud of the way this team is still staying grounded," Conley said. "We're focused and we're on to the next game. We're not going to be complacent. We are mentally ready to go."

Center Marc Gasol had 18 points and six assists for Memphis, who swept all four games against Phoenix last year and handed the Suns their first home loss of the season with a typical grinding effort to improve on the best start in franchise history. Before this season, Memphis had only won their season opener twice (1995-96 and 2000-01) and had never won more than two in a row out of the blocks.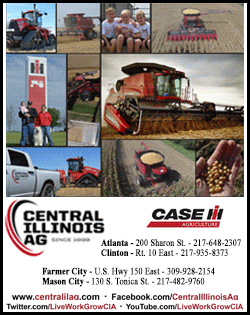 Forward Zach Randolph was relatively quiet with 10 points and six rebounds and is happy there will be nights when that's more than enough to win.
"This is a real team we have here. We've got a bunch of good players," Randolph said. "Tonight, Mike and Courtney carried us. Another night it might be Marc and me. We've got guys like Quincy (Pondexter) and Vince (Carter) who can have big games.

"I loved tonight. I love playing against those small teams. They shoot jumpers all game and they don't throw it in the paint. That's even better for us."

Guard Eric Bledsoe had 23 points to lead the Suns, but backcourt mate Goran Dragic continued his slow start with six points and a 3-for-9 shooting night. The Grizzlies came into the game ranked No.1 in defense allowing 85 points a game and wore down the high-scoring Suns. Phoenix shot 79 percent in a 27-point first quarter but Memphis kept coming and the Suns cooled off considerably.

Memphis outscored the Suns 30-19 in the third quarter, including a 13-0 run that wiped out Phoenix's nine point lead.

"Games aren't always won and lost at the end and I thought that one was lost in the third quarter," Suns coach Jeff Hornacek said. "They cut without the ball, they set screens and when they came off they were wide open and they executed. We got careless with ball, had a lot of turnovers (eight of their 18 in the game) and they get a bunch of layups."

Forward Markieff Morris had 20 points for Phoenix and guard Isaiah Thomas added 15 off the bench. Memphis matched the Suns in fastbreak points (15-15) and had a 9-8 advantage in 3-pointers, both areas the Suns had to win to beat the bigger Grizzlies.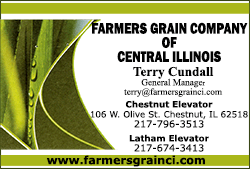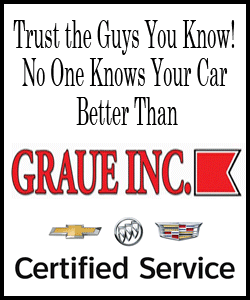 "We didn't attack as much as we did in the first half," Suns forward P.J Tucker said. "Early we pushed the ball, we got open shots, we were attacking. When we do that we're pretty tough to guard. But in the second half we didn't attack as much, we had some bad turnovers and we just didn't move the ball."
Lee, who showed no signs of the concussion he suffered Oct. 31 in Indiana, said halftime defensive adjustments were key.

"We came in here, watched film and coach (Dave Joerger) told us we had to pick up our defensive pressure," said Lee, who made nine of 14 shots from the floor. "On the pick-and-roll, they were getting straight line drives to the paint. We wanted to play more physical, pack the paint as much as possible and then get out on their shooters."

That didn't happen early. Bledsoe (14 points) and Morris (nine) were a combined 9-for-9 from the field as the Suns made 11 of 14 shots in the first quarter. But the Grizzlies used a balanced attack and a 16-6 run to stay close and the Suns led by only 27-24 after the first 12 minutes.

The Suns got nine points off the bench from guard Gerald Green early in the second quarter and some separation with a 10-2 run. They took a 43-32 lead on a steal and reverse layup by Thomas with 5:41 left in the half. But the Grizzlies answered with eight straight points of their own and a 3-point play by Conley cut the lead back to 43-40 less than two minutes later. Conley had 13 points in the half to lead his team.

Morris capped his 13-point half with two free throws with 1.1 seconds left to give the Suns a 52-46 edge at the half.

The Grizzlies used a 13-0 run to vault back in the lead, with a reverse layup by Gasol giving Memphis a 64-59 edge with seven minutes left. The Suns took their final lead of the quarter at 66-65 on a Bledsoe layup with 5:49 left.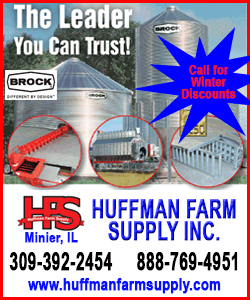 But Memphis went on another 9-1 run capped by a Lee 3-pointer to and took a 76-71 lead to the fourth quarter, and led by as many as 15 coming down the stretch.
NOTES: Memphis G Courtney Lee was back in the starting lineup after missing two games with a concussion suffered Oct. 31 at Indiana. ... Phoenix coach Jeff Hornacek on the Grizzlies, who swept four games from the Suns last year and bumped them out of the playoffs in the 81st game of the season: "I wouldn't be surprised if when the game ends, the team that comes out of the west could be this team."
[© 2014 Thomson Reuters. All rights reserved.]
Copyright 2014 Reuters. All rights reserved. This material may not be published, broadcast, rewritten or redistributed.