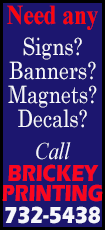 This year's ceremony honored five very deserving individuals: Mike Lumpp, Dennis Werth, Lynn Thompson, Allen Pickering and Cynthia Slayton Jackson; all of whom recognized and gave credit to others for their success.

Following a delicious buffet dinner served by the Lincoln College staff, Sam Madonia, one of Lincoln's most-beloved voices, took to the podium to get the speeches underway. Madonia, of course, is a Springfield radio personality who taught at Lincoln High for 31 years, and he was also the Railer's baseball coach from 1980-85. He is without a doubt the perfect person to emcee such an event. First up was Justin Tierney, who proudly introduced his "Uncle Mike" Lumpp from the Class of '62. Lumpp was a three-sport athlete at LCHS who went on to play basketball for the Lynx and Coach Norm Kaye. Lumpp was a member of that 1962 Lynx basketball team that went 30-7 and was the first to ever compete in a national tournament. Lumpp continues to live in the Lincoln community and support Lincoln College. He received the Alumni Achievement Award in 2012.

Appropriately, Chuck Lindstrom was the second man to introduce the second inductee of the evening, Dennis Werth. Both men were catchers and number 2 is their position on the baseball field if you're keeping score. Werth, Class of '73, attended LC to play both basketball and baseball. Werth, who is described by everyone as "one of the hardest-working athletes you will ever see" led the Lynx baseball team to a State title in 1972. That 1972 team, which is still described as Lincoln College's premier baseball team, was one strike away from going to the College World Series in Grand Junction, CO. Werth went on to be drafted by the New York Yankees in 1974 and played professional baseball until 1982.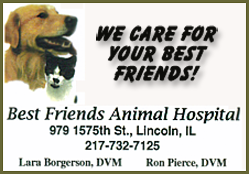 Chuck Lindstrom, Werth's baseball coach at Lincoln College, told a story of getting new uniforms one's with pinstripes on them, thus noting the premonition that "Dennis was gonna' go somewhere because he had Yankee pinstripes on when he was at Lincoln College." He went on to introduce Werth as a natural athlete who "got up to bat and he was going to hit the ball hard and he was going to hit it far." Lindstrom also drew laughs from the crowd in the old Lincoln College gym as he described how Werth would shoot the ball upon crossing the half-court line on the basketball court.

After Lindstrom's words, Werth took to the podium with a "Wow, what an honor. I am just totally blown away with all of my teammates who are here tonight to recognize me to be inducted into this hall of fame. This is really touching. There are a lot of good people in here." He went on to recognize four people who were instrumental in his career at Lincoln College.

First he noted how Tom Zurkhammer always helped him out and credited him for keeping his mind straight. "If we would have known then what we know now about ADHD...cause I think I drove everybody crazy."

The crowd laughed when Werth continued, "Medication is a great thing and I know I drove 'Pick' crazy."

Werth next recognized Paul Beaver as another man who he leaned on while at Lincoln College. He thanked both Zurk and Beav for being his leaners and the two men who were always there for him.

Basketball coach Allen Pickering was also another influential man in Werth's career at LC. Werth teased Pick quite a bit in his speech and stated, "You not playing me and making me get splinters was the best thing that ever happened to me."

Werth noted that basketball was his favorite sport yet he wasn't big enough at 6'1" to play basketball. Werth only played basketball one year at LC and decided to concentrate on baseball after that freshman year.

The final person that Werth recognized was his baseball coach, Chuck Lindstrom. He pointed out that Lindstrom was a father-figure who taught him a lot of life lessons. "He taught me about baseball, he taught me about fundamentals, he taught me about growing up and for that," he told Chuck, "I think about you constantly. You are one of the big reasons why I made it to that next step."

Werth then presented Lindstrom with one of his baseball bat lamps he made that highlighted Lindstrom's career with the Chicago White Sox.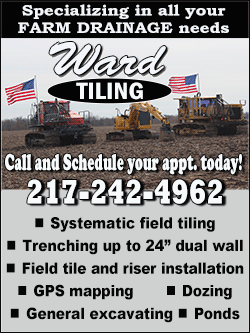 Before leaving the podium Werth mentioned about being in Mount Pulaski the evening before for the Bob Gasaway gym dedication. "Bob Gasaway was probably one of the most instrumental persons in my life growing up as a young kid, and them putting that name up on the gymnasium last night was unbelievable. And he's a great guy."
Voice quivering and emotions running a little high, Werth then asked for his baseball teammates from Lincoln College to join him on stage. Typical of Werth, not really wanting the spotlight, he wanted to share this special moment with his buddies. He recounted the story that he could never get out his mind. That '72 team was so close to the College World Series. His long-time buddy from Mount Pulaski High School, Lyle Fout, had struck out a guy twice (Bill Nahorodny) on a back door slider, but the umpire missed it. Bases-loaded in the bottom of the ninth, Nahorodny goes on to hit a double and just like that the Lynx ended a spectacular season.

Werth did a great job recanting this story and it sure was nice to see the team together on stage on this special night with Werth.

Finally, Werth recognized the number one person that's made the biggest change in his life, his wife Kim. "Kim is a great wife, probably even a better mother, a super coach, and I love you to death," he said while looking at her in the audience.
The third person to be inducted into the Hall of Fame was Lynn Thompson, Class of 1981. Thompson was introduced by her softball coach, Donna Bonebrake.

Hailing from Quincy, Thompson played both volleyball and softball at Lincoln College. The 1981 softball team won the State Championship and went on to finish third in the Nation. Thompson pitched a no-hitter in the first game of the National Tournament.
Thompson was the MVP of the Lynx softball team in 1980 and 1981 and the MVP of the volleyball team in 1981. She furthered her softball career at Illinois State University. Thompson was definitely one of the most outstanding female athletes ever at Lincoln College.

Upon taking the podium and gaining her composure she stated, "Thank you, Jesus. I can't thank the Lord enough for allowing me to be here to receive this award." She went on to explain she had been in a horrific motorcycle crash in 2009 and it had been long road back. Her whole face was broke up, several ribs were cracked and she suffered a collapsed lung among other injuries.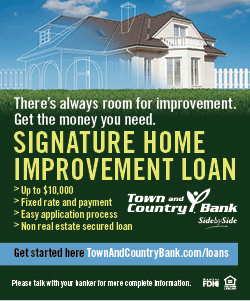 Thompson also explained she was a rather unorthodox hitter. She batted cross-handed. It worked very well for her and she explained that it felt natural to hit cross-handed.

Thompson also invited all her teammates on stage, saying, "I couldn't have done it without them." She continued, "I just kinda feel strange being up here by myself because it's a team effort."

Lots of laughs ensued as the 1981 team hit the stage. "I would never trade 'em (these girls), they've always been there for me," Thompson acknowledged.

Jan Bowers also told the crowd how phenomenal Thompson was at LC. "She was a star for us, she was a great teammate and she did lead us to the national tournament. She's got her outfield here, her in field here, but more than that she has her friends here," Bowers said.

The fourth inductee of the evening was Allen Pickering. Pickering is very well-known in Lincoln College sports history and throughout Lincoln. Pickering came to Lincoln in 1964 to do his student teaching at LCHS. He joined LC in 1970 as a physical education teacher and an assistant baseball and basketball coach.

In 1971, Lindstrom appointed the man affectionately known as "Pick" head basketball coach. In 16 years as the head coach, his teams won 19 tournaments, including seven sectional championships and two state titles.

Former player Mark Wilkin entertainingly introduced Pickering by telling the crowd, "He can't recruit. He picked me and passed on Jack Sikma." He went on to say he was very happy to be the one to be introducing Coach Al Pickering. "44, 42, 47...my number was 44, I scored 42 points and had 47 rebounds in my career at Lincoln College. But I sat right next to him on the bench and I love the guy to death."

Allen Pickering, who is one of the most entertaining people, took the podium next. What a guy filled with stories. He told the crowd how much the sign on the interstate that says "Lincoln 7 miles" means to him. He drove through a snowstorm to get to Lincoln in 1964. Upon passing Atlanta and being barely able to see out the window, he said, "If I ever make it to Lincoln I'm not ever gonna' leave."

Pickering was also grateful to Coach Norm Kaye, whom he lived with for nine weeks upon his arrival in Lincoln.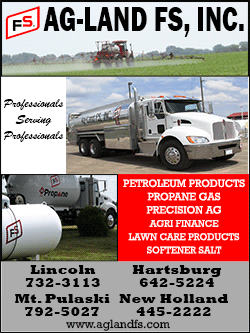 When Pickering got around to Chuck Lindstrom, he could not say enough fantastic things about him. Lindstrom was a mentor and Pickering credited him for being the Athletic Department founder.

Pickering also asked his former players in the audience to stand up and be recognized.

He went on to thank several members of the LC community and even speak about each one of the other inductees. He drew several laughs from the crowd as he spoke.

Finally, the appreciation for Pickering's contributions to the school were evident on this evening. The crowd loves Pick.

Coach Cynthia Slayton Jackson
The fifth and final inductee was Coach Cynthia Slayton Jackson. Slayton Jackson grew up in Lincoln and was a high school senior in 1972 when the passage of Title IX created competitive athletics for women.

Jackson was introduced by one of her athletes, Jan Bowers.

Bowers spoke of Jackson's brilliant coaching, "She brought the best out of us and she wanted the most for us. She has a true passion for athletics and she has a true passion for women's athletics. She has really put Lincoln on the map in terms of what she did as a player through high school, what she did for those of us that she brought up through the system in Lincoln and what she continues to do."

Jackson also played basketball for four years at Illinois State University. She came back to Lincoln and Lincoln College in 1977 and developed the women's athletic programs.

Jackson coached the first basketball, volleyball and softball teams for the Lady Lynx. Retired since 2011 she continues to serve a volunteer coach for the local YMCA.

Jackson thanked family and friends and emphasized the family setting at Lincoln College. She also admitted to being "blown out of the water" by the sight of her daughter's teammates and family members in the audience.

She thanked Tom Zurkhammer for giving her the "opportunity to have a dream of a lifetime."

To Chuck Lindstrom she said, "You are special, and your wife Elaine and I thank you."

To Allen Pickering she offered, "Thank you for your philosophy and your strategy." Drawing laughs from the crowd she said, "And I still remember your last little statement."

Jackson also thanked Jan Bowers for getting all the athletes back for this event. She also thanked all the student athletes and mentioned how proud she is of them and their families. "You are all not only academically and athletically talented, and sometimes that is a rare combination."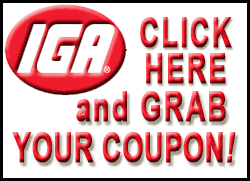 Slayton Jackson's concluding statement summed up the evening of powerful sentiments well when she said, "So thank you, and once again, I am so proud of you and you are family...that is what Lincoln College will give anyone that comes here."


In closing Sam Madonia thanked Lincoln College for having the first ever Sports Hall of Fame in central Illinois. When speaking of Lincoln College, he emphasized, "It is a special place." Congratulations to all of the 2014 Lincoln College Athletic Hall of Fame inductees.

If you are looking for a great evening out, mark your calendar for next year's Hall of Fame banquet on November 6, 2015.
[Teena Lowery]