Teens "spelling" at Lincoln Public Library's Harry Potter Party
Send a link to a friend Share
[November 12, 2014] LINCOLN - On Friday evening, teens were in the Lincoln Public Library Annex for a little after-hours mischief. While there, they mixed up some potions and cast a few spells. Don't worry, it was of course a Harry Potter Party. No one got turned into a toad, and curses weren't allowed, so everything and everyone is back to normal today.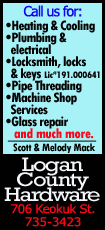 Young adults grades six through 12 split into age groups for various fun activities.
Of course to be part of the Harry Potter gang, you need a wand. So, one of the activities was making wands. There was also a hunt for horcruxes, potion making, seek the snitch and a little Potter BINGO.

When it came to sampling the Bertie Botts Jelly Belly Beans whacky flavors, some quite liked the mysterious and uncommon tastes. But then, there were a couple of not so hot flavors, like vomit. No one seemed to mind, and the yummy cupcakes and other treats made up for those less delectable tastes.

Youth Services director Melissa Oxboro organized the event assisted by April Jensen and Deborah Owens from the youth department. They looked to be having as much fun as the kids.

Owens commented after the event that everyone had a good time. She said it was the fourth library event for teens. Each and every group has been well-behaved and the library plans to keep hosting these activities.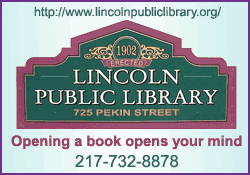 The next big event for ages 13 and up seems to be stirring up some excitement. Teens that checkout and read a book are eligible (by filling out a form) to receive tickets to the new Hunger Games Movie, Mockingjay, is scheduled to arrive at Lincoln Theatres in just a couple of weeks.

A special "teens only" showing has been set for Saturday morning, Nov. 22 at Lincoln Theater 4. The first 75 names that achieve eligibility get free tickets to see Mockingjay. See more information below.
Library activities for youth this week:

Monday, Nov. 10:
Thursday, Nov. 20 Family Reading Night from 6:00 p.m. – 7:00 p.m.
Registration for "CAMP AND READ!" is on Monday, Nov. 10
Read in a tent, try our wildlife "I Spy" activity, make cool crafts and more! Call 732-5732 for details and to register.
Homework Helpers (for grades 3 – 6)
3:30 p.m.. – 4:45 p.m. in the Library Annex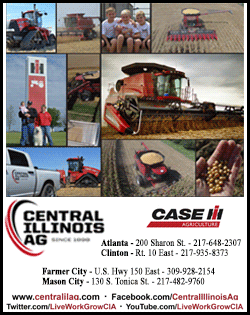 Tuesday, Nov. 11:
Veterans' Day
LIBRARY CLOSED

Wednesday, Nov. 12:
Homework Helpers (for grades 3 – 6)
3:30P.M. – 4:45 p.m. in the Library Annex

Thursday, Nov. 13:
Homework Helpers (for grades 3 – 6)
3:30 p.m. – 4:45 p.m. in the Library Annex

Friday, Nov. 14:
TEENS: Tomorrow (by 1:00 p.m.) is the LAST DAY we'll be accepting contest entries to win a FREE ticket to a special library showing of The Hunger Games: Mockingjay on Saturday morning, Nov. 22 at Lincoln Theater 4! (Must be in grades 8-12, at least 13 years old, and meet eligibility requirements to participate.)
The Hunger Games: Mockingjay Official Trailer HD - YouTube
[LDN]
For more information visit the Lincoln Public Library website http://www.lincolnpubliclibrary.org/services.php
Lincoln Public Library 725 Pekin Street, Lincoln
Main: (217) 732-8878
Youth Services: (217) 732-5732