Who would have thought that little boy would someday play for the Yankees? His mother Florence may have had an inkling.

"I remembering watching major league baseball games with my mom out on the farm. I would also throw tennis balls on the crib and hit them," he added.

Werth noted that growing up on the farm there was not always a lot for a kid to do unless, of course, you worked. Werth's parents, Dean and Florence, were farmers and instilled a work ethic in him that earned him the respect of all that truly know him.

Tim Deibert, a neighbor of Werth's when the family eventually moved to their house outside of Mount Pulaski on Route 121, said, "Dennis Werth worked the hardest at baseball than anybody. When we were kids we built a baseball field in the pasture behind our house. We probably spent more time making the field beautiful than we did playing baseball on it."

Werth remembered those days, too. "Yes we built it in the back pasture, and Tim Deibert, Gary LaMarr, Brian Cowgur and Greg Griffin, who was probably 10 years younger than us, we all played out there."

As Werth entered his junior high years at Mount Pulaski Grade School he played both basketball and baseball. "I remember as a 6th grader I played up with the 7th and 8th graders." In fact, Werth says, "Basketball was my favorite sport. I loved basketball."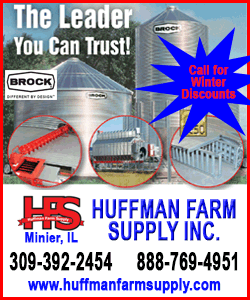 The second part of Werth's 8th grade year he went to Lake Fork Grade School, where Bob Gasaway would be his teacher and coach. Werth stated that he had some problems with his grades in Mount Pulaski and his mom felt it best to change schools.

Gasaway recalled Werth in those early days, "Dennis was a jovial, ambitious and athletic youngster when I first met him during his grade school days. Dennis would organize baseball games daily and I was the designated pitcher. At night we would play touch football or basketball. What a superb athlete! He was great in all sports."

Gasaway went on, "I remember taking him to a Decatur sport's store to get his first catcher's mitt." Gasaway would continue to follow Werth's career in high school and to this day still says, "Dennis is the best competitor I ever saw. He played his heart out."

Moving on to his high school days, Werth said, "We were in the Tomahawk Conference which was really good. There was great competition in Atlanta with two left-handed pitchers, Jim Horn and Gordy Hamlin. Elkhart was a really good team with Steve Verban and Larry Gleason. And we had a really good team in Mount Pulaski with Lyle Fout, Mark Dannenberger, the Durst boys (Mike and Kenny), Brad Welch, Dick Talmage, John Jaggi, Bob Faith, Terry Moore, Stu Erlenbush, Richie Schroth and Bill Froelich."

As a freshman, Dennis says he was probably 5'10" and 160 pounds and the catcher. In fact he was THE catcher throughout his high school career and he holds this distinct honor in MPHS baseball history. "I caught every inning of every game in high school except when I was pitching, which wasnt' that often," Werth said.

He recalled his biggest moment in high school was when Mount Pulaski played Lincoln in the 1969 regional championship. "We played Lincoln in the regional championship at "The Pond." I guess they call it Frazier Park now. Lincoln's lineup was stacked. Bob Mitchell was Lincoln's best pitcher and he was throwing against us. John Andrews also played for Lincoln. Lyle Fout threw a two-hitter and we won 1-0."

Werth goes on to recollect that game, "Lyle was a senior and had one hit that game. I was a sophomore and had two hits. One was a home run I forget what inning...4th or 5th maybe...but I hit a home run to dead center in that cornfield and we won 1-0."

John Jaggi, a teammate of Werth's recalled the story from his seat on the bench, "Let me tell you, it was 0-0 in the 7th inning. Bob Mitchell was pitching and Werth hits a home run to win the game. Werth had natural power and was just really strong." Jaggi continued, "Werth knew how to call a game."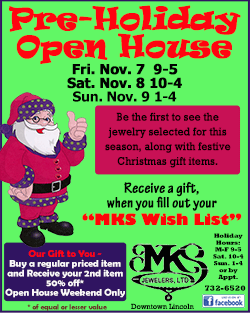 Another fond memory of Werth's in high school was Mount Pulaski playing at Lanphier Park in 1969. "We played Springfield Griffin High School that year," Werth recalled, "We faced a pitcher named Ed Gordinhas who would go to Western Illinois. We lost but it was our first time playing at Lanphier Park. You just don't forget your first time playing at Lanphier Park."

One thing Werth could not recall was his high school batting average. "I really didn't care for stats, I just wanted to win." Teammate Kenny Durst reiterated those thoughts about Werth. "Dennis was really competitive and was the kind of guy that led the team and yes, he just wanted to win."

Incidentally both Werth and Durst mentioned the book "One Shot at Forever" and that book brings back a lot of high school memories for the Mount Pulaski baseball team. In that book, Werth is called "merely the baddest high school player in central Illinois." The book details the story of the Macon Ironmen who defeated Mount Pulaski 9-4 in the regional final in 1971. Mount Pulaski had been favored to win the game and all the scouts were there that day to see Dennis Werth, now a senior behind the plate.

However, because Jaggi had pitched the first regional game and Dannenberger had suffered a broken collarbone at the end of season, Werth had to take to the mound instead. Werth could throw hard and Mount Pulaski had a 2-0 lead until the Ironmen got a baserunner in the fourth inning. From there the Ironmen decided to run the bases since Werth was not catching. Things escalated quickly and Macon won by a final score of 9-4 over Mount Pulaski.

While Mount Pulaski's season ended, Macon went on to the state championship, eventually losing to Waukegan 4-0. At any rate, Werth says, "It's a great book and I hear they are going to make a movie out of it."

Looking back on those high school years Werth said, "A lot of people made a difference in my life at Mount Pulaski High School, like Coach Ed Butkovich, Jim Copper and Lloyd Eggers. Coach Bud Manes was also a good baseball coach, he was sharp and a great athlete himself. We all loved him."

Werth also averaged close to 20 points per game as a senior on Coach Butkovich's Hilltopper basketball team. He mentioned that he was an all-state honorable mention selection in basketball his senior year. He was named by Coach Arlyn Lober of Springfield Lanphier High School, as in Lober-Nika gymnasium. Remember basketball was his favorite sport.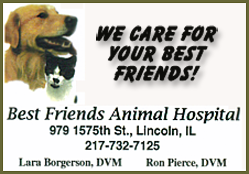 The summer after Dennis graduated high school he played baseball on the American Legion. "I was lucky enough to play on the American Legion team and that groomed me for Lincoln College," he said. Werth and his high school teammate Lyle Fout played together on the Legion team as well as a group of all-stars from around the area.

As Werth began his career at Lincoln College in the fall of 1971 he played both basketball and baseball. He played basketball during Allen Pickering's first season as head coach.

On the baseball field, Werth played for Chuck Lindstrom, also a catcher. "Lindstrom was a father-figure to me. He was a great coach and his dad, Fred, was a Hall of Fame major leaguer," Werth noted.

After one year at Lincoln College Werth decided to stick with baseball and catching and gave up on his first love, basketball. He says of both Pickering and Lindstrom, "These men made being involved in sports fun at Lincoln College."

Werth has a very vivid memory of his playing days at Lincoln College. In particular he remembers that amazing 1972 Lynx baseball team. Werth's freshman year the Lynx played in the National Regional Championship at Iowa City.
He remembers not only getting beat by one run but being one strike away from the College World Series in Grand Junction, Colorado.

Lincoln College was leading by two runs with two outs in the bottom of the ninth inning over St. Claire Junior College of Michigan. Werth recounts the details, "The bases were loaded in the bottom of the ninth with two outs and two strikes on Bill Nahorodny. Lyle Fout was pitching for us." Yes, the same Lyle Fout who was Werth's teammate at MPHS and the American Legion team. Fout was a stud on the pitching mound by all accounts. "Lyle struck Nahorodny out twice on two backdoor sliders," Werth continued, "The umpire missed both calls. With a 2-2 count the next pitch Nahorodny hits a double to center and we lost 6-5." All these years later that game is still one Werth cannot get out of his mind.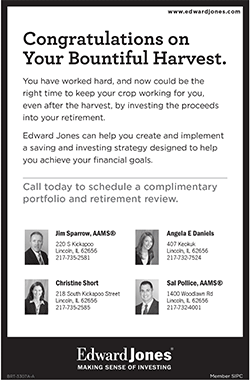 Werth's sophomore year the Lynx, he says, "Got beat up in Chicago in the State Tournament by a squatty kid who could hit. He played for Triton Junior College. His name was Kirby Puckett and he was drafted soon after by the Minnesota Twins." Incidentally Ellsworth Brown of Beason scouted and signed Puckett with the Twins.

Following his career at Lincoln College, Werth played baseball at SIU Edwardsville. Of his time there he says, "I really was only there for one year, not really long enough, but then I was drafted. They retired my number (15) and it's on a billboard in the outfield there."

He does recall being at SIU and calling home to his mom one day and she said, "The Yankees are trying to get ahold of you. They've drafted you."

So at twenty-one years old Werth headed back to Mount Pulaski. "I went home and met with the scout and signed the deal at the old Holiday Inn in Lincoln, " he recalled.

Just a few days later he was headed to Oneonta, New York to play in the Yankees Short-season Single-A. The year was 1974 and Dennis Werth was drafted in the 19th round of the Major League Draft.

His friend and coach Bob Gasaway said, "I was so proud when he was selected by a major league team to play baseball in 1974. He really worked hard at this sport, and it paid off for him. He was the first and only player from Mount Pulaski to make it to the big leagues."

Werth achieved great success in the minor leagues and was a key part of winning some championships in the minors. Werth's first year in the minors his team went 53-16 and won the Eastern League Championship.

In 1977 he had gotten hit in the face but bounced back with his Tacoma team in 1978. That year the Tacoma team won the co-championship with Albuquerque.

In 1979 Werth played for the Columbus Clippers and the team won the Governor's Cup, while he was the MVP with a .444 batting average during the playoffs.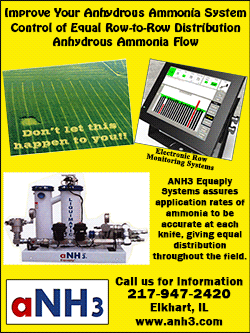 Bob Gasaway remembers that 1979 season Werth had in Columbus. "A friend and I went over to Columbus, Ohio, to see Dennis play with their Yankee team. Dennis was just dynamite in the minors. He really hit well and earned a spot on the Yankee roster in 1979."

September 17, 1979 in fact would be the day Werth got called up to the big leagues. "It was crazy," Werth remembered, " I walked into the clubhouse and had a hard time breathing. It's like no other experience. There was Reggie Jackson, Catfish Hunter, Craig Nettles, Bucky Dent, Lou Pinella and Bobby Mercer.

You've thought about it a million times and all of a sudden it's in front of you." He continued, "It was cool. Very cool, I might add, for a kid who grew up in a small farming community and with a ton of hard work through the years, found himself in the most famous clubhouse in all of baseball, not to mention the most famous stadium, Yankee Stadium.

Werth would play with the Yankees until he was traded on March 24, 1982 to the Kansas City Royals.

His career in the major leagues spanned from 1979 to 1982. His career statistics would include 3 home runs, 15 RBIs and a .209 batting average in the major leagues. His last MLB appearance would be September 27, 1982 with the Royals.

He did continue to play minor league ball until 1984.

All in all, Werth spent 11 years playing professional baseball. It's a pretty good bet that his terrific career at Lincoln College and his stint in the majors had a lot to do with his next accolade. Last Friday evening Werth was inducted into the Lincoln College Athletic Hall of Fame.

Werth was no doubt honored to be a part of this class. He gave a tremendous speech that evening that pulled on the emotions of some and truly made the entire audience laugh out loud at other moments. He also candidly talked about ADHD in his speech. "It wasn't easy being an ADHD guy that, you know, is going crazy all the time and really didn't know what was going on because of that." He thanked all those at Lincoln College for helping him through those years and always being there for him.

Speaking candidly during this interview, Werth said, "I was terrible in school. My favorite class was shop. I hated school. I was the poster child for ADHD before they even knew what it was. I had a hard time making it through school." But he did make it.

He went on to major in Physical Education and minor in Recreation while in college. He talked about how he delved in Biology and also liked Kinesiology. That all led him to his accomplishment that he is most proud of outside of a baseball career. "Who would have thought in a million years I would be in an operating room fielding questions from surgeons?" he asked. "I am proud of being successful in what I do on an everyday basis. For 19 years I've been the "Orthopedic Guy", selling to orthopedic surgeons."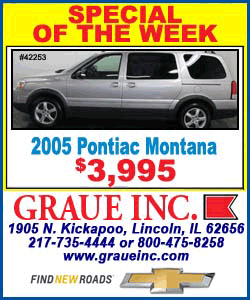 He works in the operating room along side guys like Dr. Rodney Herrin. As a senior sales representative for DePuy Synthes, Werth says his specialty is hips and knees.

Not only is he proud to be the orthopedic guy but he's also a family man. On a personal level, Werth says, "First being a husband, father and a coach are my greatest accomplishments."

He says he was a better coach than a player. As an indication, his three children are all very successful athletes. Son Jayson plays for the Washington Nationals and makes his home in Virginia with his wife and two sons.

Daughter Hillary was a track star at UCLA, and Werth had this to share about her, "You may not of known this but Hillary suffered two concussions and Lolo Jones took her place on the United States bobsled team. She could have participated in the last Olympics." Hillary makes her home at the Lake of the Ozarks.

Meanwhile, daughter Hannah was a volleyball standout at Nebraska and has played the last two winters in Puerto Rico. She also volunteers her time helping with the UIS volleyball team. She lives in Springfield with her parents when not traveling to play volleyball. Her next adventure may take her to Peru.

Now, Dennis cannot and certainly does not try to take all the credit for his children's success. His wife of 29 years, Kim Schofield Werth was a track star at Southeast High School and won state titles in the long jump and two sprinting events. She also competed in the 1976 Olympic Trials.

Interestingly all the men surrounding Kim have World Series experience. Her father, Dick "Ducky" Schofield, Sr. has a 1960 World Series ring with the Pittsburgh Pirates. Her brother, Dick Schofield, has a 1993 World Series ring with the Toronto Blue Jays. Her son Jayson has a 2008 World Series ring with the Philadelphia Phillies. Last but not least, husband Dennis was on the 1981 American League Champion New York Yankees team.

Dennis Werth, the boy who used to throw tennis balls on the crib at the farm in Cornland, Illinois, accomplished a feat many kids only dream of; playing for the New York Yankees. And now he's a Hall of Famer...Lincoln College style. Congratulations, Dennis, you've worked hard to earn everything!

Note: As a baseball fan and a young girl growing up in Mount Pulaski I followed Dennis Werth's career closely. I even had a Dennis Werth scrapbook full of pictures and newspaper clippings, still do. I mentioned this to Dennis in the interview and he replied, "You know I remember my mom telling me Teena Coogan was my biggest fan." I laughed and blushed. I also had a wooden baseball bat that I used to swing and ironically I hit tennis balls with hit. Oh and I put "D.W. #24" with a Sharpie on it. Still got the bat. I am also the proud owner of let's see: one, two, okay three of those baseball bat lamps Dennis made. So doing this interview for me was really my "walking into the Yankee Clubhouse for the first time" moment. Thank you, Dennis, from the bottom of my heart.
[Teena (Coogan) Lowery]