The new additions to the boundaries include seven counties where the tree-killing beetle was identified for the first time this year and five that are considered to be at risk of infestation.

"Those five counties – Christian, Franklin, Fulton, Jefferson and Mason – do not have a confirmed detection," EAB program manager Scott Schirmer said. "Each, however, is bordered by at least two counties that do and could benefit by implementing quarantine rules, which are intended to prevent the spread of the beetle through the movement of potentially-infested items like firewood."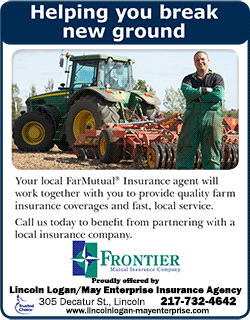 The seven, new EAB discoveries were made in Logan, Menard, Peoria, Perry, Sangamon, Tazewell and Williamson counties. With their addition, as well as the addition of the five "at risk" counties, the quarantine now covers 61 of Illinois' 102 counties. Specifically, it prohibits the removal of the following items:
The emerald ash borer in any living stage of development.

Ash trees of any size.

Ash limbs and branches.

Any cut, non-coniferous firewood.

Bark from ash trees and wood chips larger than one inch from ash trees.

Ash logs and lumber with either the bark or the outer one-inch of sapwood, or both, attached.

Any item made from or containing the wood of the ash tree that is capable of spreading the emerald ash borer.

Any other article, product or means of conveyance determined by the IDOA to present a risk of spreading the beetle infestation.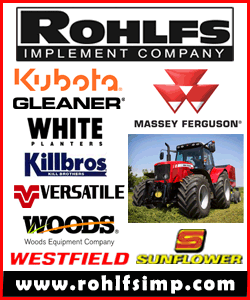 The emerald ash borer is a small, metallic-green beetle native to Asia. Its larvae burrow into the bark of ash trees, causing the trees to starve and eventually die. Since the first detection of the pest near Detroit, Mich., in 2002, it has killed more than 250 million ash trees.
The beetle often is difficult to detect, especially in newly-infested trees. Signs of infestation include thinning and yellowing leaves, D-shaped holes in the bark of the trunk or branches and basal shoots. Anyone who suspects an ash tree has been infested should contact their county Extension office, their village forester or the Illinois Department of Agriculture.

In addition to the 12 new counties, EAB quarantine also includes Boone, Bureau, Carroll, Champaign, Clark, Coles, Cook, Cumberland, DeKalb, DeWitt, Douglas, DuPage, Edgar, Effingham, Fayette, Ford, Grundy, Henderson, Henry, Iroquois, Jo Daviess, Kane, Kankakee, Kendall, Knox, Lake, LaSalle, Lee, Livingston, Macon, Marion, Marshall, McHenry, McLean, Mercer, Moultrie, Ogle, Piatt, Putnam, Rock Island, Shelby, Stark, Stephenson, Vermilion, Warren, Whiteside, Will, Winnebago and Woodford counties.

The full quarantine order, which takes effect immediately, and other information about the EAB program can be found on the internet at www.IllinoisEAB.com.
[Illinois Department of Agriculture]