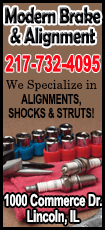 Data from Beijing showed below-forecast factory output and investment growth hitting a near 13-year low, reinforcing signs that the world's second-biggest economy will see its weakest growth for almost 24 years this year.

Stock markets, however, were not put off, wagering that the lacklustre figures could encourage more support measures from the Chinese authorities in the coming months, and that the slide in oil could aid growth globally.

European shares rose 0.5 percent in a small rebound from falls on Wednesday. Futures markets pointed to a positive start for Wall Street later too after Asian and emerging market stocks had edged up overnight.

But it was oil that remained the focus as it sat slumped at $79.60 a barrel, the first time since the end of September 2010 it had dropped under $80.

The Organization of the Petroleum Exporting Countries (OPEC) said in its latest report on Wednesday that demand for oil was expected to drop by around a million barrels a day next year because of the U.S. shale boom.

Its top producer, Saudi Arabia, also gave little away about whether it will cut output to remove surplus oil from the market, ahead of what is shaping up to be a landmark OPEC meeting on Nov. 27.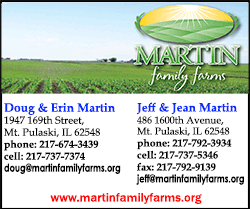 "There are not many bullish factors to lift the market now," said Avtar Sandu, senior manager for commodities at Phillip Futures in Singapore. "But it's not a one-way street down. Those who have been selling want to take profits around this area."

The robust dollar added to the pressure on oil as it moved towards a recent seven-year high against the yen, driven by speculation that Japanese Prime Minister Shinzo Abe will call a snap election in December.

A senior figure in Abe's ruling party told reporters it appeared the premier had indeed decided to call an election. If he wins, economists believe it will clear the way for further stimulus measures.

ROUBLE TROUBLE

Oil's ongoing slide also put renewed pressure on Russia's hard-hit rouble <RUB=>.

It was down well over 1 percent at 46.27 to the dollar and with tensions also bubbling in Ukraine again, traders were watching to see whether the central bank would be forced into more decisive action to defend the currency.

The central bank's deputy governor, Ksenia Yudayeva, told lawmakers in Moscow that the fall in the rouble was a "bad recipe" for the country's economy but also that the bank was against capital restrictions.
"Market participants are guessing about the central bank's next policy step after heavy verbal interventions recently and the limit imposed on FX swap operations," Maxim Korovin, a forex analyst at VTB Capital, said in a note.
The world's other big oil producers were being bruised too. Nigeria's naira fell hard for a fourth consecutive day despite central bank efforts to stabilise it, while Saudi Arabia's stock market, which is packed with oil firms, also tumbled.

In Europe's bond markets, both German and Italian yields dipped as a downbeat survey from the European Central Bank underlined the need for further policy easing, though the euro bucked the trend, rising 0.2 percent against the dollar.

Expert economists the ECB surveys every quarter cut their euro zone inflation forecasts for next year to just 1.0 percent and 1.4 percent in 2016, down from 1.2 percent and 1.5 percent respectively last time around.
"The balance of risks has become more clearly tilted to the downside. ... Respondents identify geopolitical tensions, mainly in Ukraine and Russia, but also in the Middle East, as by far the main risk," the ECB's report on the findings read.

Worries about low inflation are widespread and bolstering expectations of ongoing support and cheap money from the world's major central banks.

Safe-haven gold was steady at $1,160.76 per ounce, above Friday's 4 1/2-year low of $1,131.85, while growth-attuned metal copper was lifted 0.2 percent to $6,694 a tonne by the Chinese stimulus hopes.

(Additional reporting by Jacob Gronholt-Pedersen in Singapore and Alexander Winning in Moscow; Editing by Hugh Lawson)
[© 2014 Thomson Reuters. All rights reserved.]
Copyright 2014 Reuters. All rights reserved. This material may not be published, broadcast, rewritten or redistributed.