Colorado man's wife, dead in fall from cliff, insured for millions
Send a link to a friend Share
[November 13, 2014] By Keith Coffman

DENVER (Reuters) - A Colorado man accused of killing his wife by pushing her off a cliff two years ago stood to reap millions of dollars from life insurance benefits, prosecutors said on Wednesday, as homicide investigators delved separately into the 1995 death of his first spouse.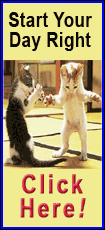 A federal grand jury indicted Harold Henthorn, 58, on first-degree murder charges last week in the slaying of Toni Henthorn, 50, who plunged 50 feet to her death in Rocky Mountain National Park in September 2012.

Henthorn pleaded not guilty on Wednesday during a hearing in which federal prosecutors shed new light on the motive they suspect was behind the killing of his wife, a Denver-area ophthalmologist.

In arguing that Harold Henthorn should remain jailed without bond, prosecutors said he was beneficiary for $4.5 million in life insurance policies he had taken out on his wife before her death, according to a spokesman for the U.S. Attorney's Office.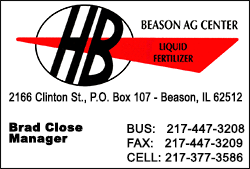 The couple were hiking in the Deer Mountain area of the park when Toni Henthorn fell to her death, the National Park Service said at the time. Recovery teams located her body about 3 miles off a trailhead in steep, rugged terrain.

Separately, homicide detectives with the Douglas County Sheriff's Office are now investigating the death 19 years ago of Henthorn's first wife, Sandra Lynn Henthorn, police said.

She and her husband were changing a flat tire outside the town of Sedalia, about 40 miles southwest of Denver, when the car slipped off its jack and crushed her to death.
Sandra Henthorn's death was ruled an accident, but the case was reopened after Harold Henthorn's second wife was killed, police spokeswoman Deborah Sherman said.

"It is an open and active investigation," she said, adding that criminal charges have not been filed in that case.

If convicted in the federal murder case, Henthorn faces a mandatory life sentence without the possibility of parole and a fine of up to $250,000.

(Editing by Steve Gorman and Eric Walsh)
[© 2014 Thomson Reuters. All rights reserved.]
Copyright 2014 Reuters. All rights reserved. This material may not be published, broadcast, rewritten or redistributed.