New York ex-cop acquitted on cannibalism plot gets supervised release
Send a link to a friend Share
[November 13, 2014] By Sebastien Malo

NEW YORK (Reuters) - Four months after the reversal of his conviction for plotting to kidnap and cannibalize women, a former New York City policeman on Wednesday walked out of a federal courthouse, sentenced to time already served and supervised release for a lesser offense.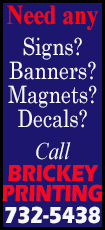 Judge Paul Gardephe overturned the conspiracy conviction against Gilberto Valle in July, accepting defense assertions that Valle had merely been fantasizing about kidnapping and cooking women to indulge a sexual fetish.

Gardephe ruled that expressions of fantasy were protected under the U.S. Constitution.

But he let stand a verdict of guilty against Valle, for improperly accessing a police database.

On that charge, the judge on Wednesday sentenced Valle to a year in prison, ruling that he had already served that time during the 20 months he spent in jail until July.

Prosecutors said Valle had used the database while still a policeman to look up the details of women about whom he fantasized.

As his parents and a younger brother looked on, Valle, 30, apologized in Manhattan's U.S. District Court to women he said were his "friends" despite being the subjects of his "stupid" actions.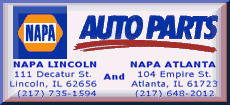 "I just hope they know they were never endangered," he said, adding that he had been an "embarrassment" to his family, friends and the police department.

He told the court he now planned to go to law school and hoped to become a criminal defense lawyer.

After the sentencing, Valle, dressed in a gray suit and checkered tie, talked about the infamy the case had brought him.

"My legacy is not going to be the guy who is the 'cannibal cop,'" he said, referring to a nickname conferred by the city's tabloids. "I have the women on my mind. I'm troubled by the attention they got because of my actions."

[to top of second column]
During his one-year supervised release, similar to probation, Valle is banned from visiting the various fetish websites where he had discussed his fantasies, which included killing his now-estranged wife.

The judge also banned Valle for a year from having contact with the women who were the objects of his violent musings.

In an appeal on Wednesday challenging the acquittal, federal prosecutors said Gardephe erred in overturning the jury's verdict of guilty of conspiracy.

"Far from being irrational, the jury's verdict was well-supported by the record of Valle's communications, preparations and post-arrest statements, which demonstrated a genuine intent to kidnap," they wrote.

(Additional reporting by Nate Raymond in New York; Editing by Jonathan Allen, Steve Gorman and Clarence Fernandez)
[© 2014 Thomson Reuters. All rights reserved.]
Copyright 2014 Reuters. All rights reserved. This material may not be published, broadcast, rewritten or redistributed.