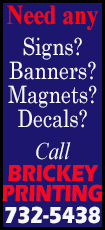 Before the drivers' portion of Wednesday's Championship 4 Media Day was 10 minutes old, Harvick made an issue of Logano running interference for teammate Brad Keselowski at Talladega in a race that Keselowski had to win to stay in the Chase for the NASCAR Sprint Cup.

Seated at the dais in the ballroom at Trump National Doral with fellow Championship 4 Round drivers Logano, Denny Hamlin and Ryan Newman, Harvick suggested Keselowski, who was eliminated last Sunday at Phoenix, might return the favor and block for Logano in Sunday's title race at Homestead-Miami Speedway (3 p.m. ET on ESPN).

"I thought you were going to say that you were going to send Brad out to be a moving chicane the way you were at Talladega," Harvick said.

"I don't know what you're talking about, Kevin," Logano retorted.

"Maybe you should ask Roger," Harvick rejoined, referring to Logano's team owner, Roger Penske.

Competing in his first Chase, Logano might have seemed to Harvick the most vulnerable target. Or perhaps Harvick, the championship favorite, considers Logano the biggest threat to his own title aspirations.
"Bingo," tweeted Keselowski when that precise notion was suggested on social media.

In a question-and-answer session with reporters after the press conference, Harvick demurred.

"I think anybody can be a threat," he said. "Obviously, Denny (Hamlin) has been really good at this particular race. Joey's been good all year, and Newman's been pretty consistent. I think if you put yourself in position to win this race, you're going to win the championship.

"So that's really our focus going into the weekend, to try to win. Obviously, the 22 car (Logano) has been probably one of the better cars all year, as far as speed and consistency and winning races."

A WELCOME MULLIGAN FOR HAMLIN

If Denny Hamlin wins the NASCAR Sprint Cup Series championship on Sunday, he'll be the first driver to do so without competing in a full slate of races since Richard Petty took the title in 1971 running 46 of the 48 scheduled events.

Hamlin missed the March race at Fontana, Calif., because of an eye injury. Before NASCAR's new, revamped championship format went into effect this year, that injury likely would have ended Hamlin's title hopes, but a medical exemption built into the new system proved his saving grace.

That and a pep talk from NASCAR president Mike Helton, who helped Hamlin make the agonizing decision to sit out the Fontana race after a tiny shard of metal lodged in his eye. A year earlier, a compression fracture of the spine, the result of an accident at Fontana, caused Hamlin to miss four races.

As he contemplated his eye injury, Hamlin experienced a case of deja vu until Helton put his mind at ease.

[to top of second column]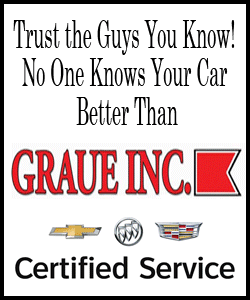 "As devastated as I was when I was in that infield care center," Hamlin recalled, "Helton walked in and said, 'This is why we have this format put out there -- now just go win a race and put yourself in position. I'll never forget that, because at the time I was thinking, 'Our year is done. How can this happen two years in a row?'
"And he said, 'Just do the job that we know you can do, and you'll find yourself in that position when we get to the Chase.' We did it. And we just keep battling the odds every single round, and now we've got one more round to battle the odds."

Even with the encouraging words, however, getting out of the car was far from an easy decision for Hamlin.

"We had a difficult conversation -- am I able to do my job or not?" Hamlin said. "We had a difficult conversation, and Helton said the best thing to do is not race, and this is why we set out these medical exemptions. They granted me one, and we kept moving on."

As it turned out, Hamlin did exactly what Helton suggested. He won the spring race at Talladega to qualify for the Chase.

DOES THE GLASS SLIPPER FIT?

Conceivably, Ryan Newman could win the championship without a victory this season, an anomaly in a new championship format where the primary path to the Chase is through winning at least one of the 26 races during the regular season.

But Newman balked at the notion that he is a Cinderella story, even though he has a chance to drive his No. 31 Chevrolet to the first championship for Richard Childress Racing since Dale Earnhardt won his seventh title in 1994.

"I didn't know Cinderella was a race car driver," he said. "For me, really, it's just another opportunity -- for all four of us -- to go into the last round, the Championship Round, and really end up ...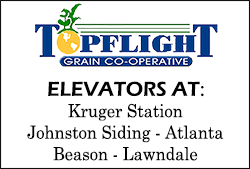 "What really matters is racing each other, and we've had a lot of fun getting to this point, and we need to just keep doing what we're doing on the 31 side. It's really a storybook, I guess, in some form or fashion.

"But, hopefully, we can get through Sunday and write our own book."

-----------------------------------------------
[© 2014 Thomson Reuters. All rights reserved.]
Copyright 2014 Reuters. All rights reserved. This material may not be published, broadcast, rewritten or redistributed.