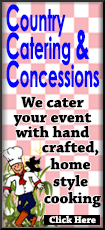 Fournier fired in 24 points in a 104-100 loss at Toronto on Tuesday. Nikola Vucevic posted his sixth double-double of the season, scoring 20 points and grabbing 13 rebounds.

New York (2-7) has dropped six straight games. Carmelo Anthony topped the Knicks with 27 points and J.R. Smith added 19 off the bench.

Anthony's 3-pointer with four seconds left to play drew the Knicks to within 96-95, but they were forced to foul Fournier, who sank one of two free throws with 3.5 seconds left.

Wizards 107, Pistons 103

WASHINGTON -- Detroit's Brandon Jennings scored 32 points, but John Wall finished with 27 points and 11 assists to lead Washington.

Rasual Butler scored 18 points off the bench and Marcin Gortat added 14 points and 13 rebounds for the Wizards, winners of two straight and six of seven. Washington improved to 6-2 for the first since 1975-76. After struggling at the Verizon Center last season, the Wizards are 3-0 home this campaign, their best start since 2006-07.

The Pistons (2-6) scored 100 points for the first time this season but lost their third straight game and fell to 0-4 on the road.

The lead changed sides on five consecutive baskets in the fourth quarter. Wall's floating jump shot with 1:11 remaining gave Washington the lead for good.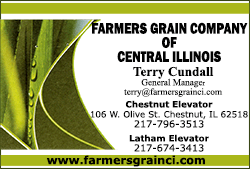 Thunder 109, Celtics 94

BOSTON -- Former Boston College star Reggie Jackson and Anthony Morrow were too much for the Celtics to handle. A night after scoring a career-high 29 points in a loss at Milwaukee, Jackson scored 20 of his 28 points in the second half and Morrow had 19 of his 28 in the fourth quarter to lead injury-ravaged Oklahoma City.

The Thunder (3-6), without stars Kevin Durant, Russell Westbrook and four others and dressing just 10 players, fell behind by 15 points early but roared back to post their first win in six road games this season.

Jackson had 14 points and four of his eight assists in the third quarter, scoring five straight points in the final 49.8 seconds of the quarter to give the Thunder a four-point lead. Morrow, playing in just his second game of the season after returning from injury on Tuesday night, was 8 of 8 from the field in the fourth quarter.

Rajon Rondo just missed had a triple-double for the Celtics, scoring 20 points and adding 12 assists and nine rebounds. Avery Bradley contributed 17 points.

Pacers 81, Heat 75

MIAMI -- Roy Hibbert had 16 points, 16 rebounds and three blocks as short-handed Indiana won its first road game of the season.

Chris Copeland, who was Indiana's leading scorer with 17 points, hit a driving layup with 42 seconds left to break a 72-72 tie. Miami's Mario Chalmers was then charged with an offensive foul and Indiana took control.

Indiana (3-6), which has six players on its injured list, won its second game in a row.

The Heat (5-3) had its modest two-game win streak snapped.


Miami was led by Dwyane Wade (20 points) and Shawne Williams (15 points). Chris Bosh, averaging 23.6 points and 10.3 rebounds, was held to nine points and two rebounds, his season lows in both categories.

Hawks 100, Jazz 97

ATLANTA -- Paul Millsap had a game-high 30 points and 17 rebounds against his former team and Kyle Korver sparked a late fourth-quarter rally to lead Atlanta.

Alec Burks hit a jumper that put Utah up 97-89 with 4:33 to play before the Hawks made their closing run. Millsap hit a couple of buckets, sandwiched around Thabo Sefolosha's layup off a nice feed from Korver to cut the deficit to two.

Korver then drained a deep 3-pointer that put the Hawks ahead 98-97 with a minute left. Jeff Teague made a couple of free throws to push the lead to three, and Atlanta came up with several key stops in the final minute to preserve its seventh straight win over the Jazz.

[to top of second column]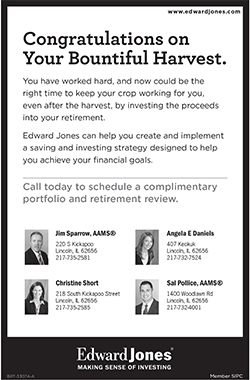 Teague had 20 points and eight assists, and Korver finished with 17 points. Burks paced a balanced Utah attack with 22 points.

Pelicans 109, Lakers 102
NEW ORLEANS - Anthony Davis had 25 points, 12 rebounds and six shots to help New Orleans hand Los Angeles its fourth straight road loss.

Kobe Bryant led the Lakers with 33 points. He scored 14 in the first quarter but needed 28 shots from the field to get his game-high total. Carlos Boozer added 16 for the Lakers.

The Pelicans used a 19-5 run bridging a 5:20 span of the third and fourth quarters to build a 96-75 lead and pull away. Tyreke Evans scored 19 points and Ryan Anderson and Jrue Holiday added 17 each for New Orleans.

Trail Blazers 130, Nuggets 113

DENVER -- Guard Damian Lillard had 27 points and nine assists, center Robin Lopez scored 19 and the Trail Blazers won despite playing the second game of back-to-back games.

They rallied from 23 points down to beat Charlotte on Tuesday, then routed struggling Denver.

Denver led 9-2 in the early going only to be outscored 82-41 the rest of the first half. The 84 points represented the second highest scoring first half in Blazers franchise history. They had 85 against Sacramento on Feb. 2, 1992.

The Nuggests have lost six straight, and four of them have been by double-digit margins.

Suns 112, Nets 104

PHOENIX -- Reserve guards Gerald Green and Isaiah Thomas combined for 49 points and the Suns rallied from a 19-point deficit in the second quarter to beat Brooklyn.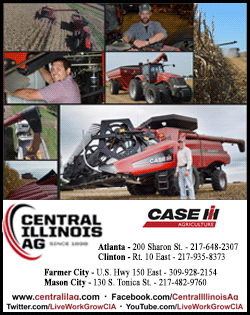 Green had 18 of his 28 in the first half and Thomas had 17 of his 21 in the second half as the Suns snapped a five-game losing streak to the Nets.

The Nets shot 71 percent in the first half and had control of the game, but they went ice cold after intermission and missed 29 of 40 shots from the field (27.5 percent).

Guard Joe Johnson had 21 points to lead the Nets.

Rockets 113, Timberwolves 101

Houston improved to 7-1 for the first time since 1996-97 by beating the Timberwolves in an NBA Global Games contest played at Mexico City Arena.

Houston guard James Harden had 23 points to lead all scorers and added 10 assists for his third double-double this season. Center Dwight Howard had 22 points and 10 rebounds.

The Rockets led by four at the half, but the Timberwolves missed their first seven shots after the break, allowing the Rockets to establish a double-digit lead they would not relinquish.

Guard Corey Brewer led Minnesota with 18 points, and rookie forward Andrew Wiggins added 15.

-----------------------------------------------
[© 2014 Thomson Reuters. All rights reserved.]
Copyright 2014 Reuters. All rights reserved. This material may not be published, broadcast, rewritten or redistributed.