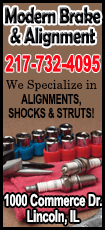 On one side of the court, forward Anthony Davis was compiling another monster, statistical night with 25 points, 12 rebounds and six blocked shots to lift the New Orleans Pelicans a 109-102 victory Wednesday night over the NBA's long-dethroned kings, the Los Angeles Lakers.

On the other side was Kobe Bryant, the 19-year future Hall of Famer who scored a game-high 33 points in 36 minutes while playing on the second night of a back-to-back but needed 28 shots to compile his gaudy offensive numbers.

After scoring 14 first-quarter points and making five of his first seven shots -- including three consecutive 3-pointers -- Bryant went 5 of 21 the rest of the way.

That was the Pelicans' defensive strategy to make Bryant a volume shooter and force him into tough jumpers.

"That was the plan, to make him shoot a lot of shots and miss a lot of shots and make him work to do it," said New Orleans guard Eric Gordon, who had the defensive assignment against Bryant most of the night.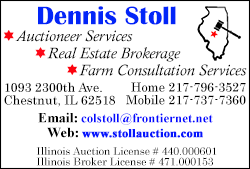 "The more shots he takes, the less everybody gets involved. He probably needs to take those shots, but at the same time, when you take that many, that ball's not going around."

The Lakers (1-7) actually were within striking distance of the Pelicans (4-3) at halftime, trailing 51-48. But New Orleans used a 34-24 third quarter to pull away.

In the quarter, the Pelicans made 16 of 22 attempts (72.7 percent) as guard Tyreke Evans (19 points and 11 assists) and Jrue Holiday (17 points and five assists) repeatedly drove into the lane to set up easy baskets for Davis.

The Pelicans also held the Lakers to 7 of 20 shooting (35 percent) in the quarter. At one point, Bryant missed 9 of 10 shots, but Lakers coach Byron Scott was more concerned with the state of his team's sagging defense.

"They got 60 points in the paint (to the Lakers' 34)," Scott said. "They got pretty much anything they wanted in the paint. No resistance whatsoever. It was just terrible. That was probably the worst defense we've played from preseason all the way to this particular point."

Bryant stated the obvious.

"It should be fixable," he said. "We just need to plug the lane and take care of the paint."

The Pelicans used a 19-5 run bridging a 5:20 span of the third and fourth quarters to build a 96-75 lead and ice the game. Davis said the strategy was to push the pace.

[to top of second column]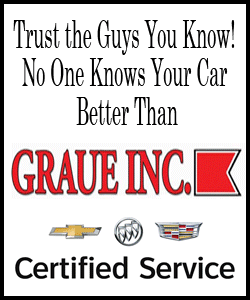 "We were just attacking," Davis said. "We knew they really didn't have any rim protectors who could go up and block shots, so we were just out there attacking trying to get to the paint. That way, at the end of the game, it's a lot easier for guys to knock down shots on the perimeter."

Bryant said he was impressed with Davis' multi-faceted game.

"He is athletically gifted," Bryant said. "He has a similar skill set (to former Lakers forward Pau Gasol). Pau is the most skillful big man out that I have seen. A.D. still has a little ways to go in terms of matching that skill level, but if he ever gets there, watch out."

Bryant said Davis only has to work on his post-up moves.

"Just continuing to work on the block," Bryant said. "Being able to turn his right shoulder and his left shoulder. (He needs to learn to) use both hands, jump hooks, things like that. If A.D. gets that in his game, the sky is the limit for him."

NOTES: Lakers coach Byron Scott is thoroughly impressed with Pelicans F Anthony Davis. "He's really good," Scott said. "He really doesn't have any weaknesses. I haven't seen him shoot a bunch of 3s, but that's about the only thing I haven't seen him do. He runs the floor extremely well, excellent passer, excellent defender, blocks shots, rebounds, can shoot it from about 18 feet." ... Lakers F Ryan Kelly (hamstring) might return Friday night against San Antonio and F Nick Young could return from a thumb injury next week. ... Pelicans coach Monty Williams said his bench defense needs to improve. The Pelicans allowed 118 points in a road loss to Cleveland on Monday night. "Obviously, when you take Omer (Asik) and AD (Anthony Davis) out of the game, that affects your defense," Williams said. "I don't want to get too crazy with that because the last game was Kevin Love, LeBron James and Kyrie Irving. It's hard to stop those guys."
[© 2014 Thomson Reuters. All rights reserved.]
Copyright 2014 Reuters. All rights reserved. This material may not be published, broadcast, rewritten or redistributed.