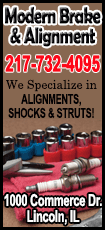 Both of these companies are working to help farmers to increase their crop yields. This means that combine headers are coming out in greater sizes than before.

Geringhoff and MacDon were the two companies that came to show off their new headers.

Geringhoff is a German company that deals primarily in corn headers. Corn headers, as the name implies, are used for harvesting corn in the fields.

MacDon is a Canada-based manufacturer who deals in a great variety of parts and attachments, but specifically displayed their new soybean header. Soybean headers, similar to corn headers, are used when harvesting the namesake crop.

According to reports from Geringhoff, the new corn header, the "Independence," or the Horizon Elite XL, will be ready for the market in 2015. The new header is being deemed a revolution in the world of corn harvesting because of its design. According to reports, the new header will be able to harvest corn regardless of any set row spacing or equipment configuration.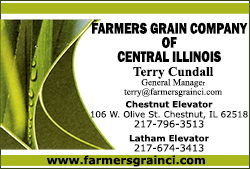 In addition, a representative of Geringhoff announced at the August demonstration that the company is working on building more large headers for the American market. These larger headers, which would measure between 35-foot and 50-foot in width, will go into development over the next two years.

In previous years, Geringhoff won innovation awards for developing headers that broke records in size. For example, in 2010, they released the Northstar 2420 which folds from 41-foot down to 21-foot. According to the Geringhoff website,
"Today's larger class combines demand the capacity that can only be offered by 12, 16, or 18 row headers. …The Northstar Elite XL folding head is available in four rows, all the way up to 18 row 20-inch or 18 row 22-inch models. If you want something even bigger, our 24 row 20-inch Northstar Elite XL folding head may be just the cornhead you're looking for."
As for MacDon, they push for flexibility with their bean headers. Bean fields are often less even than corn fields. As a result, companies like MacDon build products that are more easily adjusted in the field.

For example, the FD75 FlexDraper is a three-section header with a split reel. This allows for the frame, cutter bar and the reel to follow ground contours as the combine moves along. As a result, the combine has an easier time picking up beans on any type of ground surface, even terraces and ditches.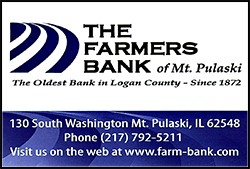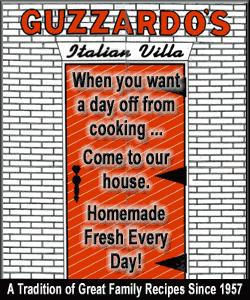 According to the MacDon website, this is unique because the flexibility of the header fills a gap in the machinery that would otherwise miss a section of the crop as the combine moves through the field.

In addition to the new headers, information was provided at the August demonstration concerning the oil that is used on the machines. For example, according to the representative from Geringhoff their new header will still utilize conventional motor oil as opposed to synthetic motor oil.

Ryan Curry, an employee of Central Illinois Agriculture (CIA), said that CIA always tries to provide a fall sale around the same time as the demonstration. Curry also said that the companies that come to this demonstration every year typically provide information on filters, oil, and a variety of parts for those who are just getting started.

"We do it for the customers, so they can get refreshed and updated. We want to keep farmers knowledgeable of what's going on," said Curry.

David Opperman, a farmer in attendance at the demonstration, said he tries to attend every year. "It's an opportunity to learn how to get started with these machines," said Opperman. Opperman said farmers are always looking out for ways to get the most productivity out of what can be a very expensive piece of machinery. Opperman said the demonstrations are also a good place to pick up on maintenance tricks that are "not in the manual."

Farmers are always looking to find the most efficient and productive methods for bringing in their crops. The companies making these combine headers have kept that in mind, and so bigger and more efficient headers are coming out every year.