Illini Hoopsters Start the Season 2-0
By Jeff Mayfield

Send a link to a friend
[November 17, 2014] Champaign-Urbana-The Illinois Fighting Illini basketball team has started the 2014-15 campaign with victories over Georgia Southern, 80-71 and Coppin State, 115-56. The first game found Illinois in the midst of opening night jitters, uncharacteristic turnovers, all mixed together with poor shooting. The win over the Eagles of Coppin State was just the opposite. The Illini torched the nets for 55% shooting on the night, including tying a State Farm Center record by converting 15 3-point baskets, and recording the highest point total in more than ten or twenty years. All in all, I'll take a 2-0 start to just about any season as opposed to any other outcome!
What we liked:

(And these are purely in random order)

We love our new found long distance shooting prowess. Last year teams sagged defensively on us and since we struggled from distance they pretty much took away a lot of our chances. With the addition of guys like Ahmad Starks and Aaron Cosby to go with Ray Rice and Kendrick Nunn just to name a few, we present some scouting troubles for opposing teams. Our hope is that we will convert consistently making those teams simply pick their poison.

We love the amazingly cut Rayvonte Rice. He appears to be a man playing among boys. When he drove to the hoop this weekend, he was dragging 1-2 and sometimes 3 players with him through the paint. The incredible thing about him is he still makes the shot with guys draped all over him. Hope that continues all season long!

We like the solid contributions of Nnanna Egwu and Malcolm Hill. Hill was a man possessed Sunday night in The Center. He was almost demanding the ball & when he got it-he cashed it in-a beautiful sight to behold. Egwu has been criticized by too many fans through the years. He's not a true low post player, but he has a fantastic work ethic and has turned himself into a very good mid-range & longer shooter. I know that's not what a lot of fans want to see out of a huge post player-but it is what it is-and he is who he is. IF he can give us a little down low-hopefully it'll be enough to get the job done.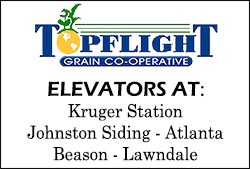 We really like true Freshman Leron Black. He may be the most game ready freshman we have had in quite some time. We love how he crashes the boards on almost every play. We love how he hustles all 94 feet on both ends of the floor. We love how he is relentless and seems to bring our whole team up when he is on the court. Are you getting the idea that we like him?

If our returning guys-players like Maverick Morgan, Jaylon Tate, and Austin Colbert can make nightly contributions then we believe the sum of this team's parts may not only be more than the whole, but it may far exceed the whole. Can that many players be happy playing a lot less minutes? In today's world and culture that is a tough assignment. However, judging by the early returns from this first weekend of games, we saw a lot of unselfish play and that is in many respects the first step to a better than successful season.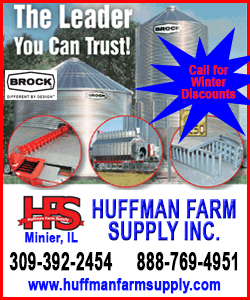 What concerns us:

We don't like that Tracy Abrams is lost for the year…it stinks. So, Tracy if you're reading-tough break big man! I hope you heal up and come back stronger than ever and unleash yourself on the opponents. We will miss you this year (we do like how he doesn't sulk and mope around, but is a good teammate and actually an extra assistant coach on the bench).

We are concerned about how we will fare on the boards and will we be able to make enough stops in crunch time to win some games on the defensive end of the floor? Last year by the end of the season, Coach Groce had convinced our guys that defense doesn't slump and that it gave us some chances when our offense struggled. Since this particular team seems to shoot it better than last year's edition improving the defense will not only be key to any success, it may well be the difference maker.

We seem to get in lulls (and I noticed this last year) where we will make several trips and not get a good shot. We want to see that ball get into the post-into Nnanna's hands or into Malcolm's hands let the defense have to collapse and then kick-out to our money shooters. Then when defenses have to close-out on the perimeter, that potentially could open up driving lanes for guys like Rice, Nunn and Tate (sounds like a law firm, doesn't it)? Almost all college teams live and die with big offensive runs or the lack thereof. We just think we have an upgraded team of players this year that can be more successful and not just have to rely on runs, but have consistent offensive trips down the court!

Those are just a few of the insights we had on opening weekend. This has the chance to be a very entertaining group of players. We believe that we can be better than the critics say we will be. And we hope that we will surprise a lot of people. There is still a lot of room for improvement and if these guys buy-in, we believe that a special season is more than just a possibility.

Next up: Austin Peay (and yes-I almost fell out of my chair just typing that!) 7pm Friday Night at home.
[By JEFF MAYFIELD]
Respond to the writer at jeffqmay@gmail.com.