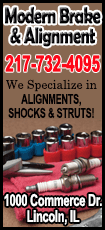 Dan Fulscher was present at the meeting to present the Larry Shroyer award for dedication to emergency management in the county.

The Larry Shroyer Award is named for Larry Shroyer, who wrote an Emergency Management plan for the county in 1940's. "That plan was good enough that it would pass the credence of today," said Fulscher. Shroyer also applied for the grant that paid for the Safety Complex construction.

Fulscher said the Shroyer Award is being given to someone who has worked with Mount Pulaski Fire Protection for twenty years. "He also went to Peoria, Decatur, Springfield; he helped a write a grant for EMCOM and saw the implementation of the Blue Room, the 911 Center, the CAD system that we have, and on and on," said Fulscher.

Sheriff Steve Nichols read off the award, which is being given to Rick Aylesworth. "Presented to Rick Aylesworth in recognition of your distinguished service and lifetime dedication to the safety of the citizens of Logan County and Logan County EMA," said Nichols.

At Thursday's meeting, Fulscher also presented a Special Merit award along with the Shroyer award.
"In April, a bolt of lightning hit in the county, and hit the east tower of the Safety Complex. The radio system, all but two screens in the 911 center went dark. Luckily, there was still the 911 line," said Fulscher. Fulscher added that during that time, no calls were lost despite the lack of power.

Fulscher said that he immediately called Jan Schumacher on that night, who in turn called nearly every board member and official that could help in the situation. "On a Friday night at seven or eight o clock at night, we're trying to figure out what to do," said Fulscher. Fulscher also said that the 911 center was open for a week for twenty-four hours a day after that.

"The coordination that you've done did not go without notice," said Fulscher, addressing Schumacher. Fulscher said the committee voting on the award said this was an easy choice for them, and presented Schumacher with a Special Merit award for her help during such a hectic time for the EMA.

A round of applause followed the giving of both awards to the recipients.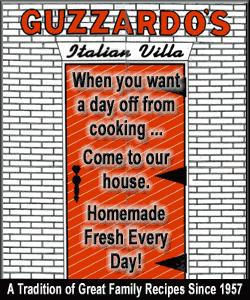 Before the meeting was adjourned, David Hepler said this would be his last meeting as the Vice-Chairman of the board. His term as Vice-Chairman is ending due to this year's election.
Fly Ash Vote to be held Tuesday night

As a reminder, an announcement was made at the end of the meeting that the Regular board meeting on Tuesday will be held in the ballroom of the Park District at 7 p.m. Tuesday night's agenda is the vote on the land rezone concerning the Viper Mine's potential ash disposal facility. The vote was postponed in October in order to allow the State's Attorney, Jonathan Wright, to double check with pieces of state legislation on environmental concerns.

Peggy Lee, an Elkhart Village trustee, was present at the meeting to comment on said vote. "Your vote is not about closing the mine. Your vote is about rezoning a piece of property," said Lee. "Vote no, and ask the mine if they'll work with this board and work with the Economic Development Partnership to try to find a more appropriate, safer, and better spot for their mine slurry."

Board member present at the meeting were David Hepler, Chuck Ruben, Gene Rohlfs, Robert Farmer, David Blankenship, Pat O'Neill, Andy Anderson, Emily Davenport, Kevin Bateman, Jan Schumacher, Rick Aylesworth and Scott Schaffenacher.

[Derek Hurley]