Alderwoman Kathy Horn recognized with the Larry Shroyer Award

Send a link to a friend Share
[November 18, 2014] LINCOLN - Monday evening Logan County Emergency Management Agency director Dan Fulscher along with EMA Committee member Glenn Shelton, and Darwin Shroyer were in attendance at the voting session of the Lincoln City Council.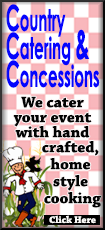 Fulscher explained that the group was there to present Lincoln Alderwoman Kathy Horn with the Larry Shroyer Award, an award for assisting with emergency services in Logan County.

Shelton read from the plaque the group was about to present, "Larry Shroyer Award 2014 presented to Kathy Horn in recognition of your distinguished service and lifetime dedication to the safety of the citizens of Logan County."

Horn serves as the city liaison to the EMA board. She was appointed to serve on that board when Glenn Shelton left the city council ten years ago.

Fulscher said that Horn was being honored along with Rick Aylesworth of the Logan County Board. Aylesworth had been presented with a plaque at last Thursday's county board meeting.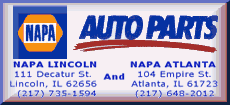 As he had done at the county board, Fulscher pointed out one of the more important projects that Horn has been involved in with the EMA. "One of the biggest versatile things Kathy has been instrumental in was the EMCOM state wide program, Fulscher said.

Fulscher continued, "Kathy and Rick were both very instrumental in the development of the budget and the payments and how it would work, and how we could bring that and put it in seamlessly in Logan County."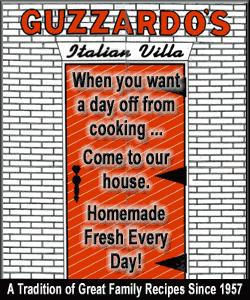 Fulscher added a thank-you to Kathy for her great service to the board.

Shelton said that Kathy also brings a great perspective to the board. "When there is a lot of males, we tend to not see everything, and she helps us to see a little more clearly. She brings a lot of skills and abilities. She has organizational skills, and she is a policy and procedure nut. No one could have served as a representative of this city better than Kathy Horn." Turning to Horn he concluded, "We love you very much and thank-you."
[Nila Smith]