Millikin Symphonic Wind Ensemble performance to feature alumnus Stephen Schepper '76
Send a link to a friend Share
[November 18, 2014] DECATUR - Millikin University's Symphonic Wind Ensemble will present a concert of traditional and contemporary music on Thursday, Nov. 20, 2014, at 7:30 p.m. in Kirkland Fine Arts Center. The program will feature Millikin alumnus Stephen Schepper '76, horn soloist, performing "The Glass Bead Game" for horn and wind ensemble by James Beckel. The concert is free and open to the public.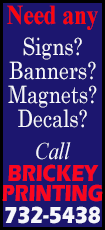 The program will include the "Wiener Philharmonic Fanfare" for brass and timpani by Richard Strauss, "Commando March" by Samuel Barber, "Amazing Grace" arranged by William Himes, "Old Wine in New Bottles" for chamber winds by Gordon Jacob and "Galactic Empires" by David Gillingham. The Millikin Clarinet Choir under the direction of Solomon Baer, Millikin adjunct associate professor of clarinet, will also perform during the concert.

Stephen Schepper holds degrees from Millikin University and the University of Illinois at Urbana-Champaign. After retiring in 2010 from the Decatur Public Schools (DPS), Schepper returned to his alma mater as assistant professor of horn in fall 2011. He also plays principal horn in the Millikin-Decatur Symphony Orchestra (MDSO).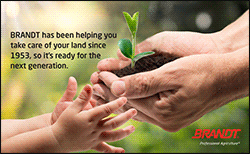 As a performer, Schepper has traveled to the Dominican Republic with the Faculty Brass Quintet and to Rotterdam with the Faculty Woodwind Quintet. Career highlights also include two performances with the Canadian Brass. He is an accomplished musician on all brass instruments, drum sets and timpani, and performs regularly with the Decatur Municipal Band, Decatur Big Band, West End Trio, and the Four Voices, a group replicating the vocal style of the Four Freshmen.

During his 30 years at DPS 61, Schepper served as music coordinator, taught beginning band at several grade schools, and was director of bands at Roosevelt Middle School and Stephen Decatur Middle School. In 1995 he was named assistant director of bands at MacArthur High School. His efforts at these levels created a standard of excellence, which was reflected in the internationally recognized Decatur MacArthur band program.

The Millikin Symphonic Wind Ensemble is the University's premiere large instrumental ensemble, and includes students who major in music as well as many other academic disciplines at Millikin University. The Symphonic Wind Ensemble is conducted by Dr. Gary Shaw, Millikin professor of music and director of bands.

[to top of second column]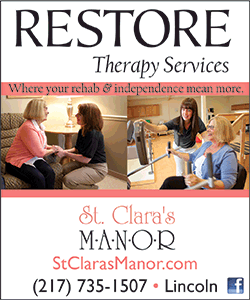 The Symphonic Wind Ensemble will perform four times this year at Kirkland Fine Arts Center. Each performance features either a Millikin faculty or student soloist.
On Sunday, March 1, 2015, at 4 p.m., faculty pianist Silvan Negrutiu will perform the "Concerto for Piano and Wind Ensemble" by University of Iowa composer, Zack Stanton. Professor Stanton will be the guest composer in residence for the weekend, listening to rehearsals and working with Millikin student composers.

The final concert of the year is on Sunday, April 19, 2015, at 4 p.m. The concert will feature student winners of the Wind Ensemble Solo Competition.

Millikin's School of Music is committed to developing complete musicians artistically, technically and intellectually by emphasizing the integration of theory and practice with other disciplines across the University. For more information on Millikin's School of Music, visit millikin.edu/music.

For more information on Kirkland Fine Arts Center, please visit kirklandfinearts.com. Events at the Kirkland Fine Arts Center are partially supported by a grant from the Illinois Arts Council, a state agency, and the Midwest Arts Council.
[Media Relations, Millikin University]