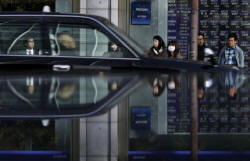 Shares punctured by two-pronged slowdown in China, Europe
Send a link to a friend Share
[November 20, 2014] By Marc Jones

LONDON (Reuters) - World stocks extended losses on Thursday as evidence suggested both the Chinese and European economies were slowing, while the yen slid to multi-year lows against the dollar and euro on bets on more Japanese money printing.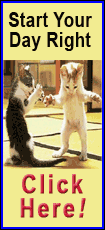 The China flash HSBC/Markit manufacturing purchasing managers' index showed factory output contracted in the world's second-biggest economy for the first time in six months.

In Europe signs were just as gloomy as the private sector in its biggest economy, Germany, grew at the slowest rate in 16 months, and in France a slight pick-up was overshadowed by the fastest drop in new business in over a year.

"There has been a little bit of relief in markets recently, but I think this will create another round of fears that the euro zone is losing momentum," said Emile Cardon, a euro zone strategist at Rabobank.

China's data had left Asian stocks excluding Japan's high-flying Nikkei at a month low, and Europe's dour figures saw stock markets in London, Frankfurt and Paris tumble 0.7, 0.6 and 1 percent.

With the data also raising pressure on the European Central Bank as it ponders possible asset-buying schemes, euro zone government bond yields kicked lower and the euro fell for the first time in three days.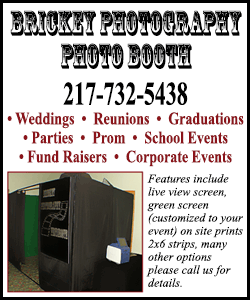 "I think this increases the chances that the ECB will actually start buying government bonds," added Rabobank's Cardon.

Markets were also still digesting Wednesday's meeting minutes from the U.S. central bank which suggested that it will still push ahead with its first post-financial crisis rate hike next year.

The minutes said a number of Federal Reserve officials felt it would be wise to provide some clarity soon on how swiftly rates might rise. In discussing a long-term strategy statement officials plan to issue in January, the minutes said there was widespread agreement that inflation both above and below the central bank's 2 percent target was equally costly.

SINKING IRON

U.S. stock futures pointed to 0.3-0.4 percent fall for the benchmark S&P 500 and Dow Jones Industrial indicies when Wall Street resumes. Inflation and jobs data is due as well manufacturing PMIs - seen as one of the most reliable forward-looking indicators of growth.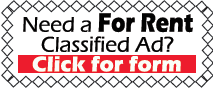 The Fed's hints of confidence about the economy further highlighted the divergence in U.S. monetary policy relative to Europe and Japan. The ECB and Bank of Japan are struggling to stave off deflation and shore up their shaky economies.
Beaten down by the dollar again, the yen hit a seven-year low and slid to a six year low against the euro despite the weak euro zone data. The euro fetched $1.2530, off an overnight three-week high of $1.2602.

In commodities, gold remained under pressure. It fell more than 1 percent on Wednesday after a poll showed support among Swiss voters slipping to 38 percent in favour of a referendum that would require the Swiss National Bank (SNB) to boost its gold reserves.
If the "Save our Swiss gold" proposal did pass, the SNB would be banned from selling any of its gold reserves and would have to hold at least 20 percent of its assets in the metal, compared with 7.8 percent last month.

China's data also landed another blow on the Australian dollar as the price of iron ore , one of its big exports to China, hit a five-year low.

Copper dropped too, falling 0.2 percent, though Brent oil stayed steady just above $78 a barrel as the market waited for news on possible cuts in oil output ahead of what is shaping up to be a landmark OPEC meeting next week.

"The market has fallen to a level it is going to park at until it gets anything more definitive about OPEC," said Ric Spooner, chief market analyst at Sydney's CMC Markets.

(Additional reporting by Keith Wallis in Singapore, editing by John Stonestreet)
[© 2014 Thomson Reuters. All rights reserved.]
Copyright 2014 Reuters. All rights reserved. This material may not be published, broadcast, rewritten or redistributed.