Real estate group Paramount's shares rise in debut
Send a link to a friend Share
[November 20, 2014] (Reuters) - Shares of Paramount Group Inc rose as much as 5.7 percent in their market debut, valuing the owner of San Francisco's landmark One Market Plaza building and Washington D.C.'s Liberty Place at $4.51 billion.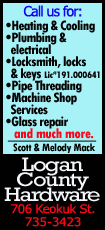 The company's IPO raised $2.29 billion, making it the second-largest for a real estate investment trust (REIT) globally, after Hong Kong's Link REIT's $2.79 billion public offering in 2006.

Paramount shares opened at $18.49 on the New York Stock Exchange and touched a high of $18.50. It was the most traded stock on the exchange on Wednesday.

The company owns 10.4 million square feet of prime office space spread over 12 properties in New York City, Washington D.C. and San Francisco.

Founded in 1978 by German mail-order entrepreneur Werner Otto, Paramount has 260 tenants including Bank of America Corp and Barclays Plc.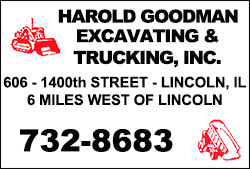 Half of the company's properties are in New York City, which accounts for 75.6 percent of annual rent. One of Bergdorf Goodman's Fifth Avenue flagship stores is housed in a Paramount building, just south of the GM Building.

Based on the IPO price, Paramount's dividend yield would equate to 2.2 percent — slightly better than competitor Boston Property's 2.1 pct, but well short of the industry average of 3.94 percent.

Investors seeking higher yields amid low interest rates have flocked to REITs and MLPs, known for their steady stream of dividends.

The Dow Jones U.S. industrial & Office REITS index has risen 15 percent this year, compared with an 11 percent rise in the S&P 500.

Paramount's revenue jumped 70 percent to about $420 million for 2013, while net income for equity owners increased seven-fold to $16.5 million.
The company plans to use a part of the proceeds to reduce debt. It had about $3.1 billion in debt on a pro forma basis, as of Sept. 30.

The Otto Family Group, which has interests in retail and financial services industry in Germany, is Paramount's biggest shareholder with a 13.6 percent stake.

BofA Merrill Lynch, Morgan Stanley and Wells Fargo were among the underwriters to the IPO.

(This story was corrected to add dropped word "their" in paragraph 1)

(Reporting By Neha Dimri in Bangalore; Editing by Joyjeet Das)
[© 2014 Thomson Reuters. All rights reserved.]
Copyright 2014 Reuters. All rights reserved. This material may not be published, broadcast, rewritten or redistributed.