Houston wealth management firm must pay $3.8 million to retirees: panel
Send a link to a friend Share
[November 20, 2014] By Suzanne Barlyn
(Reuters) - A Houston-based wealth management firm must pay more than $3.8 million to a group of 19 ExxonMobil retirees who said the company mismanaged their investments and misled them about its trading strategy, according to a securities arbitration ruling.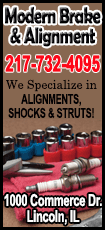 The ruling by a panel of three Financial Industry Regulatory Authority arbitrators found USCA Capital Advisors LLC liable in the case, along with its brokerage and investment advisory units, according to a ruling dated Monday.

The decision includes $853,000 in punitive damages, a rare type of sanction that arbitrators impose to punish and deter improper conduct, lawyers say. The panel did not give reasons for its decision, as is customary.

"We are shocked," said Patrick Mendenhall, chief executive of USCA Capital Advisors. He blamed, in part, a change to FINRA's arbitration rules that allows investors to opt for a panel that does not include an arbitrator who is affiliated with the securities industry. The arbitrators "seemed somewhat confused" about basic industry knowledge, Mendenhall said.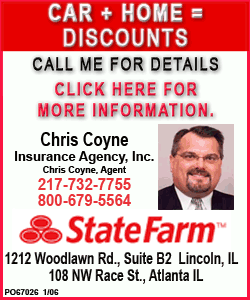 Financial advisers in the Houston area often target ExxonMobil retirees, said Thomas Fulkerson, a Houston-based lawyer who represented the investors. The oil company has a large campus and other operations in the area.

The investors filed the case in 2013, seeking total damages of more than $12 million. They said they had entrusted USCA with their retirement savings based on the firm's promises about how it would protect, manage and grow their accounts.

Each of the investors had attended a presentation by USCA's registered investment advisory arm, USCA RIA, LLC, Fulkerson said. Advisers told the investors that their program, the "Total Return" model, would increase their S&P 500 gains while reducing the risks of trading equities.
Some of the investors believed that a computer program would run the trading. Others believed the firm would track computerized results and use the information to trade.

The actual approach, however, was a series of judgment calls, Fulkerson said. "It was basically 'put your finger into the wind and sense the direction of the wind, then make a decision on what you want to do,'" he said.

Mendenhall, USCA's chief, said the investors' allegations were "fabricated" and prompted by a disgruntled, former employee. The claims focused on a single strategy and ignored that all but two of the investors' overall portfolios were profitable, Mendenhall said.

(Reporting by Suzanne Barlyn and Grant McCool)
[© 2014 Thomson Reuters. All rights reserved.]
Copyright 2014 Reuters. All rights reserved. This material may not be published, broadcast, rewritten or redistributed.