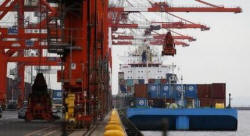 Japan exports grow strongly in Oct, cutting economic gloom
Send a link to a friend Share
[November 20, 2014] By Stanley White
TOKYO (Reuters) - Japanese exports grew in October at the fastest pace in eight months, an encouraging sign that global demand could help the country recover from recession and support the central bank's optimistic economic outlook.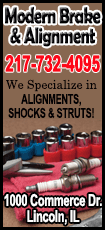 The 9.6 percent annual rise in exports in October was more than double the 4.5 percent gain expected by economists in a Reuters poll and faster than September's 6.9 percent year-on-year increase.

In another sign that the world's third-largest economy is regaining its footing, a private flash survey conducted by Markit/JMMA showed that factory output grew in November at the fastest pace since March.

Policymakers were stunned by data this week that showed the Japanese economy fell into recession as a sales tax hike weighed on consumer spending and business investment. But growing exports and output could help lift some of the gloom surrounding the economy.

"The trade data shows that exports will contribute to growth in the fourth quarter and help recoup some of the weakness we've seen in Japan's domestic demand," said Shuji Tonouchi, senior fixed income strategist at Mitsubishi UFJ Morgan Stanley Securities.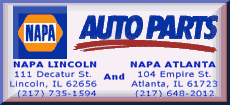 Accelerating exports could also be a positive for Japanese Prime Minister Shinzo Abe, who has said he will call an election amid growing doubts about his economic policies.

Japan's exports jumped in October due to higher shipments of cars, ships and electronics, finance ministry data showed.

Exports to Asia, which account for more than half of Japanese shipments, picked up to 10.5 percent in October from a year earlier.

Shipments to China slowed to a 7.2 percent annual rise in October from an 8.7 percent pace the previous month as the world's second-largest economy slows.

SOLID SALES TO U.S.

Exports to the United States rose 8.9 percent in October from a year ago, double September's rate.

Total imports rose 2.7 percent year-on-year to October, lower than the median poll estimate for 3.4 percent.

October produced a trade deficit of 710.0 billion yen ($6.01 billion), less than the median forecast for a 1.05 trillion yen deficit from a Reuters' poll of analysts.
Japan's competitors have become increasingly worried that Tokyo's reflationary economic policies were weakening the yen, allowing Japanese firms to undercut their own exporters.
Hitherto, there had not been much sign that Japan's exporters were benefitting much from the weaker yen as most have moved much of their production overseas.

The yen <JPY=> has fallen around 30 percent versus the dollar since Abe took office in late 2012. On Thursday, the yen struck a seven-year low, trading just under 119 per dollar and currency traders think it could go to 120 as early as next week.

Despite strong gains made by exports in October, some economists doubt whether the weak yen will sustain the trend.

"It is premature to declare that exports will remain in an upward trend," said Yoshiki Shinke, chief economist at Dai-Ichi Life Research Institute. "We need more time to see if companies will respond to the yen's decline by slowing their transfer of manufacturing capacity overseas."

(Editing by Richard Borsuk and Simon Cameron-Moore)
[© 2014 Thomson Reuters. All rights reserved.]
Copyright 2014 Reuters. All rights reserved. This material may not be published, broadcast, rewritten or redistributed.