Judge to hear arguments over Illinois pension reform law
Send a link to a friend Share
[November 20, 2014] By Karen Pierog

CHICAGO, Nov 20 (Reuters) - Illinois faces an uphill battle to defend on Thursday the constitutionality of a law aimed at easing the state's huge unfunded pension liability.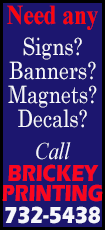 Lawyers for the state will try to convince a judge in state capital Springfield that the law is crucial to save the state's sinking finances. Attorneys for public labor unions and others will argue the law is invalid because it trounces on state constitutional protections for public worker retirement benefits.

Illinois has the worst-funded state retirement system and its huge unfunded pension liability has helped pound its credit ratings to the lowest level among states.

The law, enacted in December 2013, reduces and suspends cost-of-living increases for pensions, raises retirement ages and limits salaries on which pensions are based. Employees contribute 1 percent less of their salaries toward pensions, while contributions from the state, which has skipped or skimped on its pension payments over the years, are enforceable through the Illinois Supreme Court.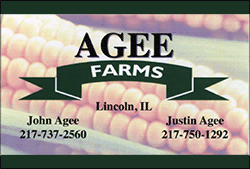 Although it was slated to take effect on June 1, Sangamon County Circuit Court Judge John Belz in May put it on hold until five lawsuits consolidated in his courtroom are resolved first by him and ultimately by the state's high court.

The lawsuits claim the law violates the Illinois Constitution, which protects public worker pensions from being diminished or impaired. That argument was bolstered by a July 3 Illinois Supreme Court ruling in an unrelated case that concluded health care for retired state workers is a pension benefit protected by the constitution.

"The general consensus is the law is going to be struck down and probably unanimously (by the Illinois Supreme Court)," said Kent Redfield, professor emeritus of political science at the University of Illinois-Springfield.

[to top of second column]
In its defense of the pension reform law, Illinois is leaning heavily on its so-called police powers trumping that constitutional provision. Those powers include the state's ability to properly fund education, healthcare and public safety.

The unfunded liability for Illinois' five state retirement systems was $104.6 billion at the end of fiscal 2014, the state legislature's Commission on Government Forecasting and Accountability reported this month.

The law would shave about $1.1 billion from Illinois' fiscal 2016 contribution to the systems. Without the law, the state's $6.9 billion pension contribution in fiscal 2015 will climb to an estimated $7.6 billion in fiscal 2016, which begins July 1, the report said.

(Reporting By Karen Pierog; Editing by Cynthia Osterman)
[© 2014 Thomson Reuters. All rights reserved.]
Copyright 2014 Reuters. All rights reserved. This material may not be published, broadcast, rewritten or redistributed.