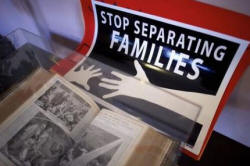 Obama's immigration move expected to leave out millions of childless adults
Send a link to a friend Share
[November 20, 2014] By Julia Edwards

WASHINGTON (Reuters) - Most Friday nights, in the Denver suburb of Arvada, Ramon Madera invites his sister Angelica and her three children over to his home for dinner and games. It's a tradition that became all the more important after the children's father was deported back to Mexico about five years ago.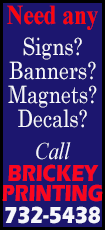 Lately, conversations on game night have taken an anxious turn: Madera himself was apprehended by immigration enforcement agents in September and is due in court for a deportation hearing next June.

Madera, 36, said that while he may be a father figure to Angelica's children, as a gay man who has no children of his own he is unlikely to benefit from the executive action President Barack Obama is expected to announce on Thursday night. His deportation hearing will probably go ahead as scheduled.

"I'm like the dad of the family," said Madera. "If they need money, they ask me. If they aren't sure if they should do something, they call me. For every thing, every opinion, they come to me."

Obama, seeking to give legal status to some of the more than 11 million immigrants without documents in the United States, is likely to focus on keeping nuclear families together by granting temporary relief from deportation to parents of U.S. citizens and permanent residents.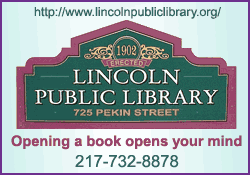 The Migration Policy Institute estimates that around 6.5 million people are like Madera, undocumented immigrant adults living in the United States without children.

Angelica's daughter and two sons are U.S. citizens, so she will likely be granted relief. But she worries about how she will provide for her family if her brother is deported.

She was laid off from a factory job around a year ago and has been supporting her family on wages from sporadic cleaning jobs and help from her brother.

Madera has been collecting letters from his family members to take to the judge at his deportation hearing and make a case that he is a good person on whom they depend.

FAMILY-CENTERED POLICIES

A policy focused on keeping nuclear families together is an easier sell for Obama in a political climate where Republicans are eager to block any presidential action. Republicans, who take over full control of Congress in January, largely view relief from deportation as amnesty for people who broke U.S. immigration law.

[to top of second column]
Family-centered policies have long been deemed palatable to American voters, said Marshall Fitz, director of immigration policy at the Center for American Progress.

"The idea of a kid growing up without his parent is hard to swallow. We've had a history in this country of adopting policies that are pro-family unification." Fitz added he thought policies should focus not just on family connections but also on rootedness, or ties to the community.

Madera said he felt much like an American citizen until he was apprehended before boarding a domestic flight in September. He has been living in the United States since 1994 and pays taxes with the money he earns from his business as a house painter and tree trimmer.

He spent 24 days in detention before being released on bond.

For people like him, whose day in court is scheduled and for whom no relief is in sight, the fear of deportation is likely to continue to be a reality.

Immigrant advocacy groups are likely to use stories such as Madera's to try to pressure Congress to reform the immigration system through legislation, rather than through executive actions singling out certain categories for deportation relief.

(Reporting By Julia Edwards; Additional reporting by Alistair Bell; Editing by Frances Kerry)
[© 2014 Thomson Reuters. All rights reserved.]
Copyright 2014 Reuters. All rights reserved. This material may not be published, broadcast, rewritten or redistributed.