MLB roundup: Stanton contract 'toughest decision of my life'
Send a link to a friend Share
[November 20, 2014] Most people, had they been offered a $325 million contract spread out over 13 years, would agree to it immediately. But not Giancarlo Stanton.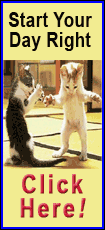 "This was the toughest decision of my life. This is 13 years," Stanton said. "I didn't even go to school for 13 years, all right? I wanted to make sure this is what I wanted to do in terms of changing things around here."

Stanton, who finished second in the National League MVP race this past season, would be 37 years old at the end of the contract, assuming he stays with the deal. He does have an option to become a free agent after six years. The contract is back-loaded. Stanton will average $17.8 million for the first six years. He would average $31.1 million for the final seven years.

---Billy Butler and the Oakland Athletics finalized a three-year, $30 million deal that relocates the Kansas City Royals designated hitter to the middle of the A's lineup.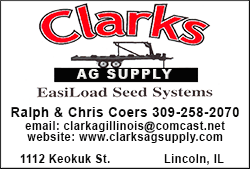 Butler, a .295 career hitter just two years removed from a 29-home run season, is primary a designated hitter but played 38 games at first base last season in Kansas City.

He became a free agent when the Royals opted to pay his $1 million buyout rather than a $12.5 million option for 2015. Butler was an All-Star two seasons ago in 2012 with a .313 batting average, 29 homers and 107 RBIs

---The Boston Red Sox made a contract offer to free agent starting pitcher Jon Lester earlier this week, according to ESPN.com.
The source said he did not expect Lester to make a quick decision. Terms of the offer were not disclosed. Lester met with the Chicago Cubs on Tuesday and was scheduled to meet with the Atlanta Braves on Thursday, according to ESPN. The Toronto Blue Jays and St. Louis Cardinals have shown interest in the three-time All-Star. The New York Yankees also could be in the picture for the left-hander's services.

Lester went 16-11 with a 2.46 ERA with 220 strikeouts last season for Boston and Oakland. In eight MLB seasons, he has compiled a 116-67 record with a 3.58 ERA with 1,457 strikeouts.

-----------------------------------------------
[© 2014 Thomson Reuters. All rights reserved.]
Copyright 2014 Reuters. All rights reserved. This material may not be published, broadcast, rewritten or redistributed.