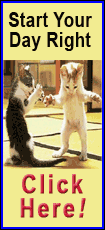 The Canucks, who had leads of 2-0, 3-1 and 4-3, had to stave off a number of comeback attempts, but they got it done, improving their record to 13-6-0.

"It was back and forth, we got an early lead and I don't think we should have given it up," said Canucks defenseman Yannick Weber. "But we just knew we had to stick to our plan, we knew we could out-play them."

Vancouver's special teams were outstanding. They scored twice with the man advantage and added a shorthanded goal in the win. They also killed of a 58-second 5-on-3 power play in the third period.

"We talked about the power play needs to get going and for us to be successful, that's huge," said right winger Radim Vrbata. "We also got a big goal shorthanded and the guys killed a five-on-three which was huge. That's what you need to be successful."

The Oilers, meanwhile, are 6-11-2, in 28th place, have lost four in a row and fell to 0-9-1 against Western Conference opponents.

"We didn't play good enough to win," said Edmonton center Boyd Gordon. "That's been the story of the last few games. We haven't been able to find a way to push the game the other way. Until we do that we're going to have a tough time winning games."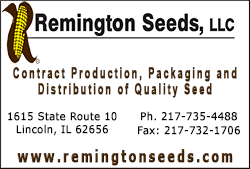 Edmonton managed to tie the game in the third, when defenseman Andrew Ference scored at 6:21 to make it 4-4, but Vancouver defenseman Yannick Weber restored the lead at 11:32 with his first goal of the season.

Once again, the Oilers found a way to lose.

"The guys who have to be critical for us, right through our lineup, whether it's forwards or some of our D, they weren't there for us," said head coach Dallas Eakins, levelling his aim at his young star players.

"There were sparks, but for whatever reason they couldn't get it done."

The Oilers once again fell behind in the first period, this time 1-0 after their 25th ranked power play gave up a short-handed goal to right winger Jannik Hansen at 15:41. Center Shawn Matthias jumped on a turnover at the Vancouver blue line and sent Hansen in on a breakaway for the only goal of the first period.

Vancouver almost doubled its advantage with three minutes to go in the first period, but the referees controversially called goaltender interference after goaltender Ben Scrivens went down, wiping out a goal from center Henrik Sedin.

For the Oilers, who spoke in the morning about coming out stronger to start games, it marked the fourth straight contest in which they trailed at the first intermission. They were down 3-0 to Nashville and Ottawa and 1-0 to Arizona and Vancouver.

[to top of second column]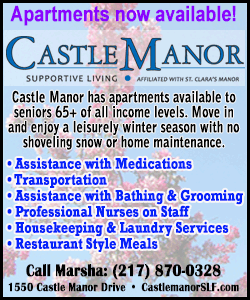 Both power plays caught fire and both goalies went stone cold in a six-goal second period in which each team scored three.

Vancouver right winger Radim Vrbata made it 2-0 just two seconds into a power play at 1:59. Edmonton left winger Steve Pinizzotto cut it to 2-1 with the first of his NHL career at 4:43. Winger Chris Higgins restored Vancouver's two-goal cushion at 9:38 before left winger Ted Purcell and center Boyd Gordon scored goals 11 seconds apart for Edmonton to tie it at 3 to make it five goals in nine minutes.

But just when it looked like the smoke had settled, Vrbata scored another power-play goal at 17:10 to give the Canucks a 4-3 advantage after 40 minutes.

"They got a couple of quick goals, we made a couple of bad mistakes and they were right back into the game," Weber said. "We played to their strengths, that's what they want, they like high-scoring games. But in the end, I think we deserved the win."

NOTES: The Oilers moved RW Jesse Joensuu to the press box for the Vancouver game, replacing him with recent AHL call-up RW Steve Pinizzotto, a former Canucks player, who had a goal, an assist and a fight. ... LW Luke Gazdic, one of the most feared fighters in the NHL, was a healthy scratch against a tough divisional rival. ... Canucks G Ryan Miller brought a 10-0 record against Edmonton into the game. ... The Canucks are back at it Thursday when they return home to host the Anaheim Ducks. ... Canucks RW Zack Kassian returned to the lineup after missing five games with a knee injury. ... This was the first meeting between Edmonton and Vancouver since Oilers D Andrew Ference delivered the head shot on Kassian that resulted in a three-game suspension. ... Vancouver RW Linden Vey, despite nine points in 18 games, was a healthy scratch.
[© 2014 Thomson Reuters. All rights reserved.]
Copyright 2014 Reuters. All rights reserved. This material may not be published, broadcast, rewritten or redistributed.