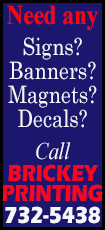 The madrigal dinner is a form of dinner theater set in the Middle Ages with traditional Christmas Carols, Medieval and Renaissance songs—as well as comedic skits—performed between courses.

Performances begin at 6:30 p.m. on Nov. 20 and 21. Dinner will be provided.
Dinner for the evening shows will include: tossed salad with French or ranch dressing, roast pork medallions with sauce, green beans with bacon, cheesy mashed potatoes, rolls with butter, tea, coffee, wassail and mini cupcakes and cookies for dessert.

The Nov. 23 matinee begins at 2:30 p.m. and only includes dessert.
For ticket prices see the ad in Lincoln Daily News. Tickets must be purchased in advance due to limited seating.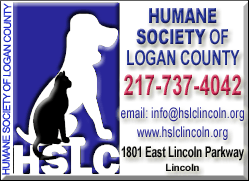 Tickets may be purchased from any LCHS choir member or from choir director Kim Peterson-Quinn. Call 732-4131, ext. 515 or email at kquinn@lchs.k12.il.us.

Doors open 30 minutes before each show.

Cast members (and their roles) include:
Kieran Foster (jester),
Elizabeth Tripplett (head wench),
Dustin Robertson (king),
Emily Maaks (queen),
Alysa Cox (princess),
Elijah Chapman (prince),
Preston Brooks (Sir Cad),
Steven Schleich (court musician)
Courtiers:
Tiffany Dooley,
Laura Hurley,
Abby Funk,
Kathryn Hoefs,
Brittney Arthur,
Shelbi Fisher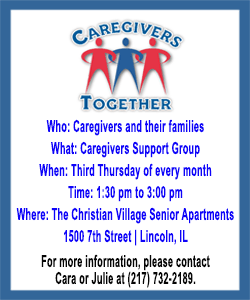 Special features are:
The Bell and the Lantern with Emma Nobbe; Madrigal Manners with: Kathryn Nobbe, Erin Shull, Melissa Harvey, Mya Roberts and Bailey Mitchell;

Get Ye Home Pauper John with: Braden Tanner, Madison Frederick, Colton Clark, Paul Farmer, Logan Keysear, Kylee Foster, Claire Conrady, and Sydney Marshall;

Morgana's Masquerade with: Desiree Theobald, Anna Spaulding, Alissa Harvey, Rachel Meador, Lena Stapleton, Izzy Robbins, and Shelby Harrison.
They will be joined by the LCHS Mixed and Girls' Choirs, David Swaar, the instrumental music director, and Julie Kasa, the accompanist.
[Barbara Messner]