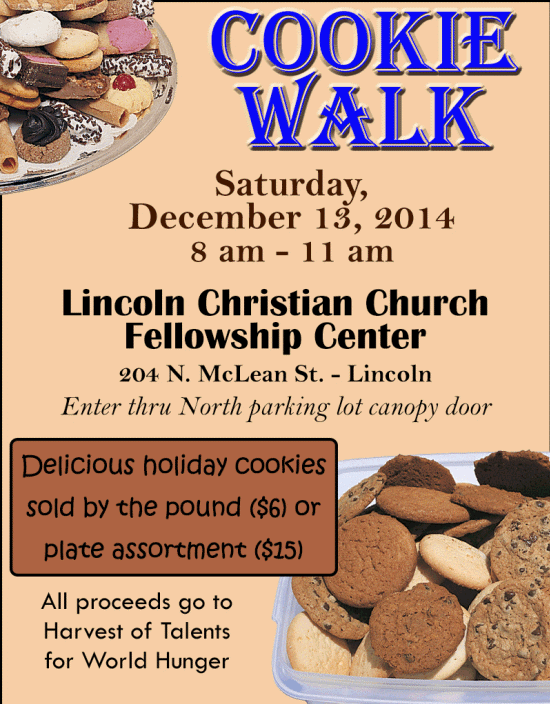 Harvest of Talents offers holiday baking solutions'
Send a link to a friend Share
[November 22, 2014] LINCOLN - Guests coming over the holidays and no time to bake! Let the Harvest of Talents for World Hunger Ministry come to your rescue. This year the Harvest is offering not one but two solutions to your holiday entertaining dilemma.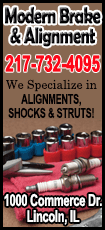 Saturday, December 13, marks the date of 9th Annual Cookie Walk, sponsored by the Harvest of Talents Ministry. A variety of delicious freshly baked cookies will be offered for sale by the pound or in lovely plate assortments. The Cookie Walk, located in the Family Room of the Fellowship Center, will also offer a limited number of quality hand crafted gifts for sale. For more information or questions call Georgia Vinson @732-9069. All proceeds become a part of the 2015 Harvest of Talents for World Hunger.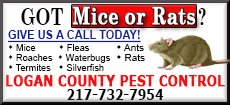 Orders also being taken for the signature Cinnamon and Caramel Pecan rolls sold annually for breakfast at the Harvest of Talents for World Hunger. Last year, for the first time, frozen cinnamon rolls were offered for sale at the request of those who desired to have the fragrance of Harvest rolls baking in their own kitchen on Christmas morning.
This year Harvest caramel pecan rolls will also be available. Cinnamon rolls/with icing may be purchased individually. The caramel pecan rolls are available in minimum orders of 4. All rolls will come with baking directions for perfect sweets.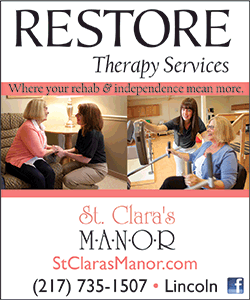 Orders and payment are being received in the office of Lincoln Christian Church until November 28.

Pickup date will be Saturday, December 13 from 9 a.m. until noon, at the green canopy entrance to the church's Fellowship Center. Anyone having questions regarding the take and bake rolls may call Melanie Schaler at 217-871-8254.
[Patricia Snyder, Lincoln Christian Church Harvest of Talents for World Hunger]