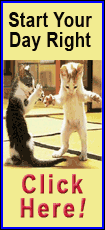 Davis is a singer/songwriter who was making his second appearance in Atlanta. The first was a performance with a band at the library several years ago. He was on the schedule last winter, but Mother Nature intervened with a blizzard on the day of his performance.

After Davis set up his speakers and was ready to start the program on Friday, it started to snow. "Behind the Scenes" facilitator Cathy Maciariello mentioned that she thought Davis seemed to bring the snow with him. Davis said that when he performed one of his releases about rain, it rained the first two times he did it. Rain and snow seem to follow him around.

Although Saturday's concert went off without a hitch, the crowd gathered at the Palms Café was relieved to see the snow turn to flurries and then quit.

Davis has developed a following on the music scene in Illinois and many of his fans were present to hear his concert. Any interruption, such as snow, was not going to be tolerated.


It's important to determine which Brian Davis showed up for the Friday evening concert. While Brian Davis, the singer songwriter and acoustic guitarist was the featured performer, it could just as easily have been Davis the author of fiction and non-fiction, the published short story author, the baseball fan, or Davis the inveterate gamer. All of these artistic skills are wrapped up into one person.

Davis' first book is about gaming, a look not just at what is involved or descriptions of popular games, but what gaming means to his generation, the so-called millennials. Unlike earlier generations who played video games during their teen years and then dropped it as they moved into higher education and careers, Davis contends that the current generation among which Davis counts himself, he's 27, sees gaming as an endeavor that they will participate in for the rest of their lives. Davis maintains that gaming has lifelong benefits and is not just a way to wile away time.

"Gaming can have the same benefits as books and movies," he said. That is the theme of this first book. He has also written short stories, and has just begun his first novel whose theme is centered on the larger-than-life characters that inhabit a fictional town.

Brian is a graduate of Eureka College with a major in English and creative writing. That background can be seen in his song writing.

Davis crafts his songs about the areas of life that are most important to him. He tells a story in each of his songs. He especially likes the themes of change, moving in new directions, and the courage it takes to change one's life. "Sometimes not knowing where you are going, the mystery of change is better than where you are," he said. He added that "having my head in the clouds helps me to tell stories about life."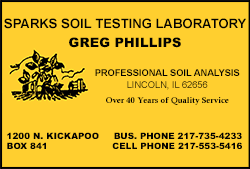 His song "Sailing" tells a tale about doing something dangerous even though there are disadvantages to this action, his point being that sometimes danger creates the reason for change.
Davis also writes about his hometown of Peoria, but not always in a complimentary vein. He criticizes the city for the lack of vision and dedication to higher standards and has put these ideas into song.

Baseball is a theme in many of his songs, especially Cubs baseball and his hero Greg Maddox. His song "Brave" is homage to Maddox. Davis chuckled when he said "I tweeted the song to Greg and some other Cub greats, but haven't received a response."
His current song, which has yet to be recorded, is "The New Attraction", a story in song about life on the road as a musician. He performed it for the first time in public for the gathering at "Behind the Scenes".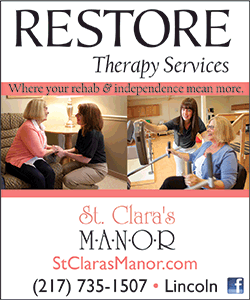 Brain Davis told a fascinating story about his song "Lullaby Number 12" which he considers his best creation to date. A friend of his with a band liked it and asked if he could cover it. Davis agreed and sent his creation out into the music scene with another performer. He heard some time later that the friend ended up in jail, no details given. "My friend had to spend several days incarcerated and began to sing 'Lullaby Number 12' before going to sleep in his cell. Soon the rest of the jail population began to request it each night. So I guess I have fans everywhere, even among jail inmates," he said with a laugh.

Davis began singing and playing the guitar when he was seventeen, and began songwriting several years later. He was influenced by his older brother who is also a professional musician. He credits the courses at Eureka College in the creative writing program with shaping his approach to song writing. "The creative writing program taught me how to craft a coherent and interesting story, and I use those skills in my songwriting," he said.

When asked if he writes the lyric first and then fits the music to it, he replied that music and words come to him at the same time. "When I write a sentence, I repeat it and then the next sentence seems to appear. Sometimes it comes quickly, but often it takes a long time. Lines lead to lines. It is a different process than Bob Dylan used. Dylan wrote his lyrics and then fit the music to them later.
When I'm finished writing a song it is ready to be performed. And since I have repeated all of the lines numerous times, I already have it memorized," he said. He can perform all of his approximately sixty creations on the spot. When asked how he can remember all of those lyrics, he said the best way to do it is to not think about it, but just do it. "If I have to think about what line comes next, I'm lost," he said.
While he will perform some of his earlier songs if requested, Davis says he has left many of them behind. "I may have moved in a different direction with my lyrics, so I don't perform the early ones very often but I never grow bored with them," he said.

Brian Davis was happy to play in the small space at the Palms to a very attentive crowd. "I'm happiest performing in an intimate space," he said.

Davis performs in central Illinois and Chicago, and has toured along the east coast. He had everyone's attention at "Behind the Scenes," something that does not always happen in a noisy bar.

Listen to the lyrics of "The New Attraction" to understand what he means when he said the Atlanta gig was a treat for him.

"Behind the Scenes" is a production of the Atlanta Public Library. Library co-director Cathy Maciariello reaches out to the arts community to bring talented performers to Atlanta.

Check the Atlanta Public Library website, www.apldinfo.org, for the next performance.

[Curt Fox]