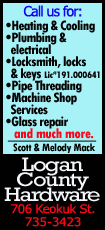 Representatives from Homes Sweet Home Ministries in Bloomington, the owners of Mission Mart, took the opportunity to present Pastor Larry Crawford with a check for $2,070. The money will be used to help defer the cost of the annual Thanksgiving Dinner the Open Arms Christian Fellowship church will host this Sunday.

The Thanksgiving Dinner is free and open to the public.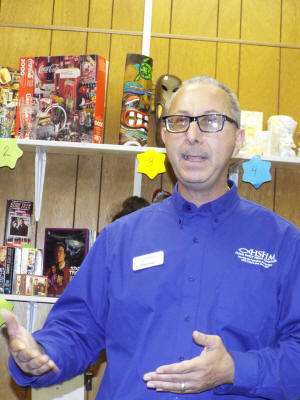 At the beginning of the presentation Matt Dratt of the Bloomington mission headquarters spoke to the group about the expansion of the HSHM ministries into Lincoln.

Dratt explained that HSHM is celebrating 20 years in the Lincoln and Logan County area. The organization recently purchased their building on Sangamon Avenue. Dratt said that making such a purchase sends out a significant message, in that it says to the community "We are in it for whatever it takes. So, we are excited about that prospect."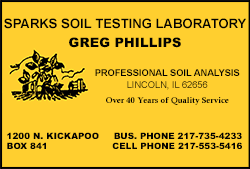 Dratt went on to say that the HSHM was excited about the dialogue that they began earlier in the year about what is needed in Lincoln, and what HSHM can do for the local community. He said in talking with various members of the community, they learned that the need in Logan County is for jobs. "Over the next 12 to 24 months we will focus on how we can use out assets along with the amazing assets this community already has to bring jobs and employment opportunities to the community in ways that I think are creative, but also really, truly examine and meet the needs of the community exactly where it is at right now."

Moving on, Dratt said that next week's Thanksgiving celebration is also a celebration for HSHM. On November 25, 1917 HSHM opened its doors in Bloomington. He said that this year, as in the first year, the HSHM is planning to provide an amazing Thanksgiving meal to its neighbors in Bloomington.
In addition, this year, for the second year, that celebration of Thanksgiving will also take place in Lincoln. Dratt said that as HSHM looked at Lincoln and how to facilitate something in this area, Open Arms came quickly to the forefront for the work they are already doing.

Open Arms held their first community Thanksgiving Dinner in 2012. Last year, Mission Mart partnered with Open Arms for the first time in raising funds for the dinner. The funds were raised in Logan County by Mission Mart customers who purchased turkey cards at the store check-out.
In that first year, Mission Mart raised $1,035; 100 percent of which was given back to the community through the OACF meal.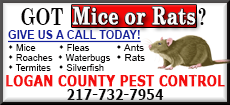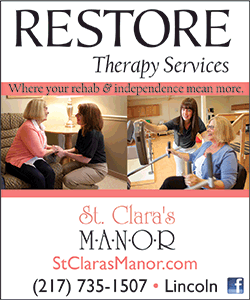 Dratt said for several years, and particularly in recent years, the HSHM has focused on assuring that dollars raised in Lincoln stay in Lincoln. "That is very important. We have neighbors here who need our help, and we want to make sure that happens," Dratt said.

He then introduced Mary Ann Pullin, the Chief Executive Officer of HSHM to come forward and present this year's check to Pastor Crawford.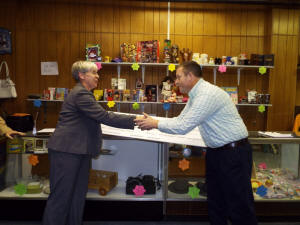 Pullin presented Crawford with the check for $2,070, exactly double what was raised in 2013.

Crawford said he was honored to accept the check on behalf of OACF and that the church greatly appreciated the partnership it has with HSHM and Mission Mart in financing this holiday meal. He explained the church is anticipating more than 500 meals will be served on site. In addition, food baskets will be prepared and delivered to families so that they may have a Thanksgiving meal on Thanksgiving Day.

Crawford shared the intent of the dinner is to feed anyone who wants to eat, and it is a misconception that the meal is only for those who would otherwise not have a Thanksgiving. He said the event is an opportunity to celebrate community.
"We need your presence there," Crawford said. "A lot of people say 'save my meal for someone who needs it.' This meal is not just for those who need a meal. This meal is to bring the community together. We need you there to rub shoulders, to shake hands, to smile, to visit, and do what we all do real well, sit down and eat together, and just grow as a community."

The dinner will be served tomorrow, Sunday November 23rd from 4 p.m. to 7 p.m. at the Open Arms Christian Fellowship Church located at 311 Broadway. The church is asking this year that those who plan to attend call ahead with information about the number attending and the time, so that everyone can be served properly. Phone (217) 732-4800.

There will also be door prizes given away and a chance to win a Thanksgiving basket.
[Nila Smith]