The Oasis, 2810 Woodlawn Rd., Lincoln, will hold four special celebration meals and showcase Christmas trees decorated by local businesses and groups. The Christmas trees will be auctioned off to the highest bidder and a large Cookies-by-the-Pound Sale will also take place during this four-night celebration.

Meals will be served from 4 p.m. to 7 p.m., Sunday, November 30th through Wednesday, December 3rd.
The meal for Sunday, will be a homemade chicken & noodles dinner.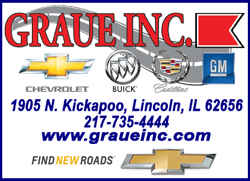 A soup and sandwich meal will be served Monday.
A meatloaf dinner will be served Tuesday,
A choic of traditional chili meal or white chicken chili meal will be served Wednesday.
Tickets for the chili dinner can be purchased in advance.
All other meal tickets are purchased at the door. Carry outs are available.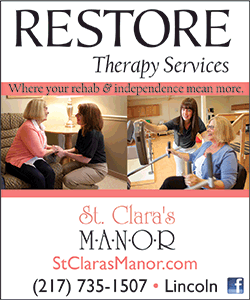 Christmas cookies and candies will be sold by the pound, while supplies lasts. The expanded Oasis Gift Boutique will also be open for early holiday shopping.

Each of these nights, the decorated trees will be available for viewing. A live auction will be held to sell the trees on Wednesday starting at 7 p.m. All proceeds benefit the Oasis Senior Center.

For more information or to become a member call (217) 732-6132.
[Donna Smedley, Oasis Senior Center]