Lincoln Daily News
welcomes letters of appreciation, information and opinion on matters pertaining to the community.
As a community we need to be able to talk openly about matters that affect the quality of our lives. The most effective and least offensive manner to get your point across is to stick to the issue and refrain from commenting on another person's opinion. Letters that deviate from focusing on the issue may be rejected or edited and marked as such.
You may also send your letters by email to ldneditor@lincolndailynews.com
or by U.S. postal mail:
Letters to the Editor
Lincoln Daily News
601 Keokuk St.
Lincoln, IL 62656
Letters must include the writer's name, telephone number, and postal address or email address (we will not publish address or phone number information). Lincoln Daily News reserves the right to edit letters to reduce their size or to correct obvious errors. Lincoln Daily News reserves the right to reject any letter for any reason. Lincoln Daily News will publish as many acceptable letters as space allows.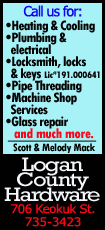 To the editor:

Thank you for letting us express our views on a REZONING issue facing our community. The Viper Mine, based in Logan-Sangamon County, has applied for a REZONING of Agricultural land to Extraction. Arch Coal wants to build a second COAL SLURRY IMPOUNDMENT on this land. We are pleading for a "NO" vote from the Logan County Board.

This is NOT an appropriate place for this waste. This land is situated on top of the water supply for Elkhart and the surrounding community. It is adjacent to the scenic and historic Elkhart Hill. This proposed impoundment will forever alter the landscape of this area.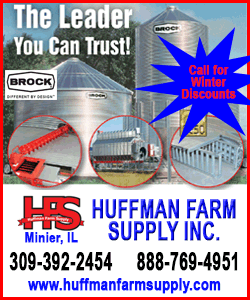 Coal Combustion Waste has to go somewhere. Logan County is not an appropriate place to dispose of the refuse generated by other Illinois communities. Power plants across the state are passing their responsibility to get rid of their own coal combustion waste. WHY? Because it is toxic and difficult to dispose of. New EPA legislation pending will make disposal more expensive for power plants, BUT as it is written now, will not apply to COAL MINEs that take the waste. SO a new industry is born, but this is not an appropriate place for this waste.
Who will protect the safety and integrity of our community, left with ANOTHER mountain of toxic waste? Arch Coal has shifted the focus to their threat of loss of mining jobs. Viper Mine has a lot of coal left to extract here, and they will get it. The price of coal is DOWN and expected to continue to drop as power plants move to abundant natural gas as their fuel supply. Arch Coal stock price dropped (at this writing) 30% in 2014. When this coal mine is no longer profitable, WHO WILL THE NEXT OWNER BE? What NEXT company will care about LOGAN COUNTY's welfare? How about this global company comes up with a better solution for their American employees—a new industry right here in Logan County, of NEW ENERGY TECHNOLOGY JOBS, to take them into the future?

ONCE YOU REZONE THIS LAND FOR EXTRACTION; LOGAN COUNTY WILL BE LEFT WITH THIS HUGE WASTE LIABILITY FOREVER. LOGAN COUNTY BOARD, PLEASE VOTE NO TO THE REZONING FROM AGRICULTURE TO EXTRACTION FOR VIPER MINE.

Thank you,
Vern and Mona Maas
[Posted November 11, 2014 ]