Stocks grind higher after central bank stimulus signals
Send a link to a friend Share
[November 24, 2014] By Patrick Graham
LONDON (Reuters) - World stocks ground higher on Monday after a frenetic round of activity at central banks in Asia and Europe showed they are willing to do more to support economic growth and inflation.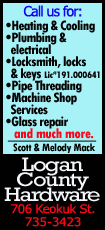 European shares, which had their best day in a month on Friday after the People's Bank of China cut interest rates, edged higher still after sources told Reuters Beijing was ready to ease policy further to head off slowing inflation.

European Central Bank chief Mario Draghi also looked to be clearing the way for the full-scale government bond buying hoped-for by investors but opposed by Germany's Bundesbank.

On Monday, ECB governing council member Ewald Nowotny underscored the reservations that still exist in corners of the 18-country euro zone about such a move, however.

Also potentially complicating the policy picture, the Ifo survey gave a more upbeat reading of German business sentiment than some other recent data. That bodes well for growth.

Jean-Louis Cussac, the head of Paris-based firm Perceval Finance, said the market was currently driven by central banks.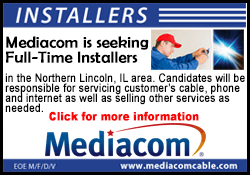 "Fund managers have not been selling equities during the recent pull-backs because of the 'ECB put': if the situation worsens, the central bank is ready to take further steps," he said. "The market remains volatile, and investors should be cautious."

Shares in Shanghai rose almost 2 percent, while MSCI's broadest index of Asia-Pacific shares outside Japan jumped 1.1 percent. Tokyo was closed for a holiday.

European markets were slightly less bullish overall, German and French stock indices rising 0.8-0.9 percent while London fell by less than 0.1 percent. Futures pointed to rises of 0.1-0.2 percent on Wall Street ahead of the opening.

"The markets are continuing to react to the Chinese rate cut on Friday and to Draghi's comments," said Jeremy Batstone-Carr, head of private client research at London-based investment manager Charles Stanley.
"Confronted by debt mountains that canít be reduced by growth, Draghi and other central bankers are now targeting inflation. The financial markets are viewing the possibility favourably but my fear is that central banksí dread of a debt deflationary spiral is insufficient to do much about it."

In commodity markets, oil edged down ahead of a key meeting of OPEC on Thursday amid uncertainty on whether producers would agree on a meaningful cut in output to support prices. Brent fell 13 cents at $80.24 a barrel, while U.S. crude 9 cents to $76.42.

Gold was steady around $1,200 an ounce, as traders cheered the prospect of more global stimulus.

The euro, driven by Draghi's comments on Friday to the verge of this month's more than two-year lows, was a touch higher on the day at $1.2405.

(Editing by Catherine Evans)
[© 2014 Thomson Reuters. All rights reserved.]
Copyright 2014 Reuters. All rights reserved. This material may not be published, broadcast, rewritten or redistributed.