Florida gunman aimed to kill as many officers as he could, police say
Send a link to a friend Share
[November 24, 2014] By Bill Cotterell

TALLAHASSEE, Fla. (Reuters) - A Florida gunman who gunned down a sheriff's deputy and wounded another this weekend before being killed in a wild exchange of fire with police wanted to take down as many law-enforcement officers as possible, authorities said on Sunday.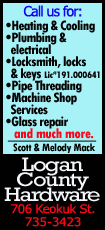 The gunman, Wade Holley, 53, apparently set fire to his home deliberately on Saturday morning to lure police and firefighters to his quiet residential neighborhood in the state capital of Tallahassee.

Among those who rushed to the scene was Deputy Christopher L. Smith, 47, who died of multiple gunshot wounds. Deputy Colin Wulfekuhl's armored vest stopped a round in the middle of his back and he was hospitalized with non-life-threatening injuries.

Wade died after a 12-minute gun battle.

"This person was anti-government, was anti-establishment and had discussed at some point in time planning to harm law enforcement," said Lieutenant James McQuaig, a spokesman for the Leon County Sheriff's Department. "He planned to shoot as many first responders as he could."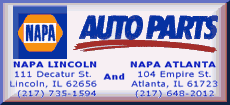 A neighbor called 911 at 10:15 a.m. and numerous state, city and county agencies responded. "Almost immediately, the deputies were under attack by an armed suspect," McQuaig said.

Two city police officers, Mark Lewis and Scott Angulo, arrived moments later, and Lewis tried to help Smith while Holley shot at officers and firefighters, McQuaig said.

Wulfekuhl told the firefighters to back away and engaged Holley in an exchange of shots to cover their retreat. Holley ran out on the residential street, still firing, when Angulo shot and killed him, McQuaig said.
Tallahassee Police Chief Michael DeLeo praised the quick response of the officers.

"Our responders yesterday were targeted for no other reason than that they chose to spend their lives helping people," he said. "There is no doubt that the actions of our deputies and officers prevented additional loss of life."

(Editing by Frank McGurty and Eric Walsh)
[© 2014 Thomson Reuters. All rights reserved.]
Copyright 2014 Reuters. All rights reserved. This material may not be published, broadcast, rewritten or redistributed.