In Chicago, contenders make hard push to get on mayoral ballot
Send a link to a friend Share
[November 24, 2014] By Mary Wisniewski

CHICAGO (Reuters) - Standing outside a drugstore in the bitter Chicago wind, Jonathan Todd shared tips with a fellow volunteer on how to collect signatures to get their candidate on the mayoral ballot.
"Hold your pen tight in your hand - that keeps the ink from freezing," said Todd, working for mayoral hopeful Amara Enyia.

Todd was one of an army of campaign workers around the city this week scrambling for signatures before a Monday deadline to get a ballot spot to challenge incumbent Rahm Emanuel in February's election.

The third-largest U.S. city has the toughest ballot requirements in the country, said Richard Winger, an expert on ballot access legal issues. Contenders for mayor must file 12,500 voter signatures with the elections board, compared with 3,750 in New York and no more than 2,000 in Los Angeles.

"I'm not aware of any cities large or small that require more than 5,000 signatures," said Winger, who noted that most cities depend on filing fees instead. He called the Chicago process "very unfair," especially when it is cold.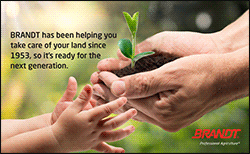 Serious Chicago candidates typically gather two or three times the required number to survive expected challenges to the signatures' validity.

Emanuel has already filed 43,000 signatures. His best-known opponents, Cook County Commissioner Jesus "Chuy" Garcia and Alderman Bob Fioretti, say they will have more signatures than they need by Monday's deadline.

"If the mayor decides to challenge our petitions, we have a plan in place," said Fioretti spokesman Michael Kolenc.

The election is non-partisan, and the winner must get 50 percent of the vote plus one to avoid a runoff.

Chicago Teachers Union President Karen Lewis, who had been favored over Emanuel in polls, decided in October not to run due to a serious illness.

[to top of second column]
Lewis endorsed Garcia. A survey commissioned by the CTU this month found that in a three-way race, Garcia and Fioretti could force a runoff - voters favored Emanuel by 33 percent, Garcia by 18 percent and Fioretti by 13 percent.

Chicago political experts say that while petition challenges are typical, it is not clear at this point who will challenge whom.

Emanuel survived a residency challenge before his 2011 election. That fight won Emanuel positive press, so he may decide to skip challenges altogether, said Dick Simpson, political science professor at University of Illinois-Chicago.

"He risks looking like a bully," Simpson said.

(Reporting by Mary Wisniewski; Editing by Mohammad Zargham)
[© 2014 Thomson Reuters. All rights reserved.]
Copyright 2014 Reuters. All rights reserved. This material may not be published, broadcast, rewritten or redistributed.