When the 2014 season came to an end eight months ago in Peoria, the Railers walked out with their heads held high and the best finish in school history, a 2nd place trophy that punctuated a 34-3 season, the most wins in school history.
So, if you talk to the coaches and the players of this year's squad, a team that tips off at 8:00 tonight on the first evening of the Eaton Electrical Round Robin Tournament against the Danville Vikings, what does the finish last year have to do with the new season?
Absolutely nothing.
Sure, eight of the 13 players on this season's opening roster received medals in the ceremony at the end of the 3A final. However, that team was a senior-laden group whose names and faces graced the court at Roy S. Anderson for as many as four years. Now, due to graduations and a transfer, only one starter and two main reserves return, forcing Lincoln coach Neil Alexander to reconfigure not only the starting quintet but his bench as well.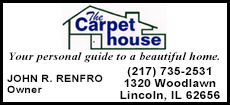 Without question, much of the attention of this Railer team will focus on 6'6" senior Gavin Block. Block, who is moving up the career lists in a number of categories, is beginning his final year at Lincoln High School and is one of only three players in Railer history to rank in the top 20 in points, rebounds, assists, 3 point field goals made, and games played (the others being Gregg Alexander and Matt Schick). The Ohio University-bound Block will be called on to carry more of the load, both offensively and defensively, and will certainly need help from players who have not been accustomed to a bulk of the playing time. For this Lincoln team to find success, that aspect will have to be figured out.
Two key reserves from last year will join the starting five this year. Seniors 5'10" Will Cook and 6'0" Payton Ebelherr were two of the first players off the bench last season. Neither player was asked to do more than what was expected, although each had their moments of offensive explosions. The explosions may not be any more frequent this season, but a more consistent expectation does exist. Defensively, both will be put in key spots in the trademark Railer pressure zone defense and that is where their abilities may shine. Excelling on defense has been a staple of recent Railer teams as the last two seasons have seen new defensive scoring records set with last year's team allowing only 38.3 points per game.
From there, many of the players are familiar, but the contributions in past seasons will need increase. For example, other than Block, the total career points scored by the remainder of the roster is 254 points. That total is below what Block scored on his own during his sophomore season (298).
Those you will recognize are 5'8" senior Jordan Perry, juniors 6'0" Aron Hopp, 5'10" Garrett Aeilts, and 5'11" KJ Fry, as well as sophomore 5'8" Bryson Kirby. Now, let me be clear. Please do not take my mention of those that have not contributed much in games as this team being short on talent. Look who most of these players were behind on the depth chart. There are probably starters on other teams in the CS8 that would not have seen much court time with last year's squad. Remember how great last year's team was? Think about who they had to battle against every day in practice to make them that good. Now it's their turn.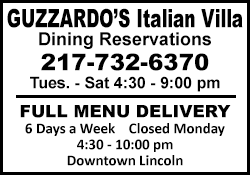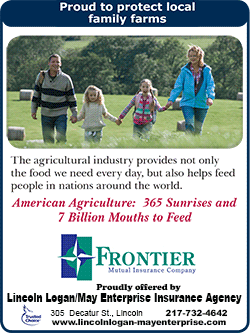 But see, that's how it is different. Now these players have a chance and they will need to step into the starting/reserve roles they are called on to do for this team to do well. As I have said for many years during our broadcasts as well as my articles here at LDN, with this coaching staff, I would never count out anything they put their collective efforts towards.
There are five new faces on the roster. They include David Biggs (6'3" junior), Nolan Hullinger (5'11" sophomore), Alex O'Donoghue (6'3" sophomore), Drew Bacon (6'4" freshman), and Isaiah Bowers (6'1" freshman). How these players fit into the rotation will take time to figure out, but usually by the Collinsville Holiday Tournament, Railer fans will have a good idea of how this team shapes up and who is doing what for this team.
Last season was a magical ride. Every team's goal is to play in the final game of the season and last year's Railers did just that. The final score did not favor our hometown heroes, but the outpouring of love, respect, and genuine caring will be felt by all that were at Roy S. Anderson the night of the championship game. Will the 2014-15 Railers be able to make their own mark on LCHS history? I have no doubts. What that mark will be is a show that won't have its final episode for three and a half months.
For other matters, sports math is at play again. Two new members have joined the Central State Eight, Decatur MacArthur and Decatur Eisenhower, bringing the total of teams to ten. Yes, eight is now equal to ten. The former Winter Classic that was hosted by Glenwood until last year when it was in Jacksonville is now a round robin tournament hosted by a rotation of five CS8 schools. The conference season will tip-off in new fashion with an all-day shootout at the Prairie Capital Convention Center in Springfield with all ten teams getting their first taste of conference action on December 6.
As for tonight, along with the Railers and Vikings in the nightcap, Morton will face Mahomet-Seymour to open things up at 5:00 while Cahokia and Champaign Centennial will play at 6:30.
Before I go, I want to take just a moment on opening night to mention Mike Fak. Not long ago, Mike passed away unexpectedly. His impact on online news options in Lincoln is unprecedented. A few years ago it was Mike who talked me into writing articles for LDN about the Railer games. I wasn't sure about it, but Mike convinced me he didn't need a certain format or style; just write about the game like you were talking to a friend. All these years later I am honored that LDN allows me to bring you my thoughts on Railer basketball. For that, I thank them but would be remiss if there wasn't a thank you to Mike for his getting me involved. Thanks Mike.
Some other numbers to think about heading into the season:
- Something that could happen as early as Saturday morning, with their fourth win of the season, LCHS will reach the 1,700 win mark as a school.
- With the 14th game of the season, Coach Alexander will coach in his 750th game at LCHS.