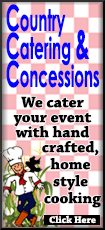 The Nuggets won their seventh in a row over the Los Angeles Lakers, earning a 101-94 overtime victory at Staples Center.

Forward Wilson Chandler scored 13 of his 19 points in the second half to lead Denver (6-7). Point guard Ty Lawson had 18 points and 16 assists and center Timofey Mozgov finished with 13 points and 13 rebounds.

"All of these games we've been winning, teams haven't been scoring 100 points," said Lawson, whose club has kept three of its past four opponents under the century mark. "So that's our main goal, 24 points a quarter and just pack the paint."

The Nuggets also seem to bring their best effort to the City of Angels.

"These L.A. lights get everybody hyped up," Lawson said when asked to explain the Nuggets' winning streak over the Lakers.

Guard Kobe Bryant scored 27 to lead the Lakers (3-11), who have lost six of seven at home. Point guard Jeremy Lin had 17 points, backup center Robert Sacre had 13 points and a career-tying three steals and center Jordan Hill added 11 points and 14 rebounds for the Lakers.

"I know this one a lot of us want to throw back," said guard Nick Young, who missed 10 of his 12 shots, including one of five 3-pointers, and finished with seven points. "We thought we had this one. We just slipped up."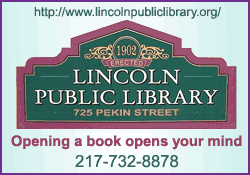 A free throw followed by a 3-pointer from forward Danilo Gallinari with 1:28 left in overtime gave the Nuggets the lead for good at 94-90. Bryant's fadeaway cut the deficit to two, but Lawson's bucket with a minute left pushed the lead back to four.

Two free throws by Hill with 21.7 seconds remaining pulled Los Angeles to within 96-94, but guard Arron Afflalo, who finished with 15 points, converted two foul shots for a 98-94 advantage with 18.7 seconds left and Denver prevented the Lakers from scoring again.

The two teams combined for only 25 points in the fourth quarter, with the Nuggets outscoring the Lakers 14-11.

"I think I took myself out of rhythm a little bit," said Bryant, who made 10 of 24 shots from the field in 44 minutes. "In the third quarter, I might have been a little too passive and let the game get away from me, and I tried to gain it back. It's a tough balance."

Bryant's jumper tied the score at 82 with 3:50 left in regulation before forward Wesley Johnson's three-point play -- a crowd pleasing dunk over Gallinari and a free throw -- gave the Lakers an 85-82 lead with 3:15 remaining.

Mozgov hit a foul shot with 1:59 left to cut the lead to two before Hill hit a free throw to extend the lead back to three.

[to top of second column]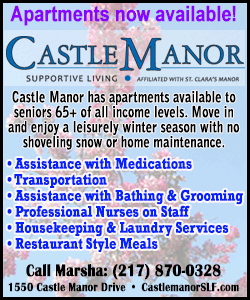 A basket by Afflalo pulled Denver within 86-85 with 1:22 remaining. Gallinari hit one of two free throws to tie the score at 86 with 16.3 seconds remaining, but Bryant, who failed to score on four consecutive possessions in the final two minutes, couldn't connect on a jumper with about two seconds left. Gallinari was called for traveling before he inbounded the ball with 0.5 second, giving the Lakers possession. Young's 3-pointer at the horn was wide, though.

After starting the season 1-6, the Nuggets have claimed five of their last six.

"We're turning the corner," Denver coach Brian Shaw said. "We struggled coming out of the gate, but we found a formula that works for us. Guys are buying into it and they're feeling good about themselves. Now we're getting the effort that we need, and it just goes to show on a night like tonight when offensively things aren't clicking for us you always have to have your defense."

The Lakers played without forward Carlos Boozer, who sat out the contest with a strained left shoulder.

NOTES: Denver coach Brian Shaw ranks Lakers G Kobe Bryant as the second-best shooting guard in league history behind Michael Jordan. "I think it's 1A and 1B in terms of two guards and I don't think there's much difference between the two," said Shaw, who played on three Lakers championship teams with Bryant. "Obviously, Michael has six championships, and without what Michael did Kobe wouldn't have anything to shoot for." The game featured 18 ties ad 13 lead changes. ... Los Angeles forward/center Ed Davis tweaked his right ankle in the second half, but doesn't believe it's serious. ... Denver is 13-6 in the last 19 meetings with Los Angeles. ... The Nuggets host the Chicago Bulls on Tuesday. ... The Lakers resume their four-game homestand Wednesday against the Memphis Grizzlies.
[© 2014 Thomson Reuters. All rights reserved.]
Copyright 2014 Reuters. All rights reserved. This material may not be published, broadcast, rewritten or redistributed.