Weather adds success to this year's 'Christmas on Vinegar Hill'

Send a link to a friend Share
[November 24, 2014] LINCOLN - Another successful Christmas on Vinegar Hill is in the history books. The community of Mount Pulaski has held this event for 26 years now and locations in nearby Chestnut and Elkhart were also open to attract visitors and of course, shoppers.
As always weather plays a key role in people getting out and about and this year's weather was near perfect. The early threat of freezing rain proved to be nothing at all and with temperatures in the 50s on Saturday the town of Mount Pulaski was packed. This is almost the only time of year that a stoplight in town would come in handy, and it's when the few locals who are not involved in the event choose to stay indoors to avoid the traffic.

Longtime vendor and one of the Christmas on Vinegar Hill coordinators, Ron Stoll said, "The weather helped bring out the crowds this year. It was reported that parking was a premium around the square, at the Legion home, and at the grade school and high school locations. The vendors at the Legion seemed pleased with the sales that took place."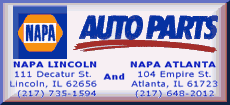 According to Stoll, Christmas on Vinegar Hill has become a well-established event for the city of Mount Pulaski. Stoll credits the "small town atmosphere and over 125 crafters and antique vendors who continue to return and help make this annual event a success.

Promoting the Mount Pulaski Courthouse State Historic Site as a focal point for our town gives visitors another reason to come to Mount Pulaski," he added.

The Christmas on Vinegar Hill committee promotes the event through newspaper releases and promotional spots on television as well as the famous 8 1/2 x 11 four-page brochure which highlights each participating location around each town. Of particular interest is the eating establishments and the designated public restrooms. Christmas on Vinegar Hill also has its own website at www.mtpulaskiil.com then click on "Christmas on Vinegar Hill."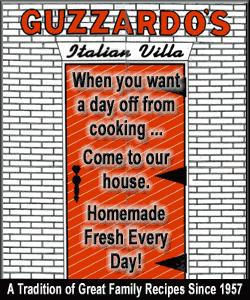 This year some questions were raised as to why Christmas on Vinegar Hill was only held on the Saturday. According to Stoll, "The main reason for going back to a one day event was because all vendors were not going to be open on Sunday. Christmas on Vinegar Hill started out 26 years ago as a one-day holiday shopping experience."

With that information mark your calendar for next November as once again Christmas on Vinegar Hill will be held the Saturday before Thanksgiving.

For a look at some of the merchandise that is offered at the event please check out the photo slideshow that includes photos from the high school, American Legion and Furniture Doktor locations.

[Teena Lowery]