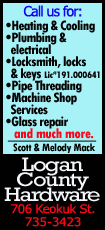 Officials from the U.S. Department of Justice will interview current or former employees at HSBC Holdings plc, among other banks, people familiar with the matter told Reuters.

The plans to interview traders from HSBC do not necessarily indicate that prosecutors will file criminal charges against the bank or its employees, sources said, noting it is common for prosecutors to speak to witnesses in any criminal investigation. HSBC declined to comment.

The authorities have given banks under investigation until mid-December to turn over related information, one source said. JPMorgan Chase & Co, Citigroup Inc, UBS AG <UBSN.VX>, and others have disclosed that they are under criminal investigation in the foreign exchange probe.

A Justice Department spokesman declined comment, as did representatives of the banks.


The interviews come soon after U.S., Swiss, and British civil authorities fined those banks and others $4.3 billion for failing to stop traders from trying to manipulate the largely unregulated $5-trillion-a-day foreign exchange market.

The fines brought total penalties for benchmark manipulation to more than $10 billion over two years.

The Justice Department is undertaking a broad probe into whether banks have been colluding to move currency rates and boost their profits in trading, violating fraud or antitrust laws. Prosecutors are also looking at whether traders misled clients.

Authorities are expected to charge individuals and banks, though institutions are likely to resolve charges through deferred prosecution agreements or guilty pleas instead of litigation. Banks in recent years have been accused of manipulating benchmarks across a series of markets.

The foreign exchange benchmarks under investigation are used by asset managers and corporate treasurers to value their holdings, which run into the trillions of dollars.

When announcing the civil settlement over their foreign exchange business, the banks acknowledged wrongdoing, condemned the actions of the involved employees and said they were working to fix the problems.

Banks have suspended or fired more than 30 traders, clamped down on chat rooms and boosted their use of automated trading.

"NICE TEAM WORK"

Earlier this month Attorney General Eric Holder said he expected "the beginning stages of a resolution" of the Justice Department's investigation into the foreign exchange market to come soon. Holder also confirmed in September the department had enlisted undercover cooperators as part of its probe.
U.S. prosecutors have pursued evidence overseas in other investigations, and flew to London to meet with counterparts, share evidence and conduct joint interviews on an earlier probe into manipulating interest rate benchmarks, including Libor.
That probe has resulted in criminal charges against 11 traders and others including UBS, Dutch lender Rabobank. Two former Rabobank employees pleaded guilty.

In the foreign exchange probe, U.S. authorities have leverage to obtain information from Barclays, UBS, HSBC and others because the banks are under deferred, or non-prosecution, agreements to resolve previous misconduct.

HSBC, for example, is under a five-year deferred prosecution agreement with the Justice Department from 2012 that resolved charges it failed to catch hundreds of millions of dollars in drug money that flowed through the bank.
The deals force the banks to turn over any information that prosecutors ask for, and open them up to possible criminal prosecution for both prior failures and crimes committed after the agreement.

The HSBC agreement specifically forces the bank to make any current and former employees available, at the bank's cost, to be interviewed by law enforcement authorities.

The civil settlement from earlier this month over currency manipulation included online chat room transcripts in which traders are seen working together to move rates at which currency pairs like the U.S. dollar and the British pound trade.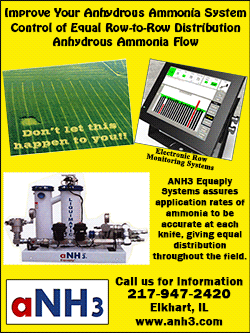 In one chat, an HSBC trader and others celebrate moving the rate: "Well done gents," one said. "Hooray nice team work," another responds.

(Reporting by Jamie McGeever in London and Aruna Viswanatha in Washington, Editing by Dan Wilchins and Alan Crosby in New York)
[© 2014 Thomson Reuters. All rights reserved.]
Copyright 2014 Reuters. All rights reserved. This material may not be published, broadcast, rewritten or redistributed.