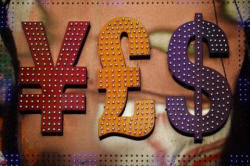 Yen gains as some BoJ policymakers fret about quantitative easing costs
Send a link to a friend Share
[November 25, 2014] By Anirban Nag
LONDON (Reuters) - The yen rose on Tuesday after Bank of Japan minutes showed the hurdle to further quantitative easing was high and as the dollar struggled to make much headway before a second reading of U.S. growth data.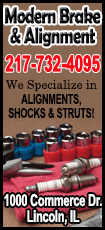 In the European session, some of the attention was on the Australian dollar, which fell to a four-year low of $0.8523 after the Reserve Bank of Australia's Deputy Governor Philip Lowe said the currency was overvalued.

It shed 1 percent against the yen with the latter supported by minutes of the last BOJ meeting that showed board members expressing concern that expanding the central bank's quantitative easing could increase the risk that it will be seen as financing the government deficit.

Separately, Governor Haruhiko Kuroda said in a speech that while recent yen falls are positive for exporters, they hurt, households, small firms and non-manufacturers through increases in import costs.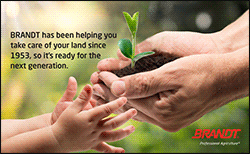 Traders trimmed bearish yen positions and Japanese exporters were cited as selling dollars. The dollar last traded 0.15 percent lower at 118.10 yen, while the euro was down 0.2 percent at 146.84 yen.

"We saw inflows from investors and exporters after a holiday in Tokyo yesterday, which has driven dollar/yen lower," said Yujiro Goto, currency strategist at Nomura. "The BoJ minutes also showed that some members were skeptical about quantitative easing."

The yen has been under heavy selling pressure, hitting a seven-year low of 118.98 last week, since the BoJ late last month surprised many by expanding its massive stimulus program.

But the speed of yen depreciation has prompted Japanese officials to voice concern. Japan's finance minister on Friday described the fall as "too rapid", which caused it to bounce briefly.
Meanwhile, the second release of third-quarter U.S. gross domestic product data is expected to show a downward revision after big upside surprise of 3.5 percent reported in the initial release. U.S. consumer confidence is also due.
"In particular, we are watching consumer expectations series, which has historically been a decent lead indicator for consumer spending," ING analyst Petr Krpata wrote in a note. "Overall, higher consumer confidence should provide some support to dollar."

The euro was slightly lower on the day, giving up some gains made yesterday, with German growth data doing little to boost sentiment. It was down 0.1 percent at $1.2430, off the near two-year low of $1.2358 struck earlier this month.

(Editing by Tom Heneghan)
[© 2014 Thomson Reuters. All rights reserved.]
Copyright 2014 Reuters. All rights reserved. This material may not be published, broadcast, rewritten or redistributed.