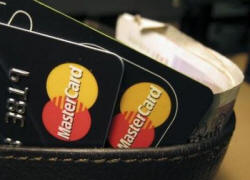 FCA homes in on 'survival borrowing' in credit card probe
Send a link to a friend Share
[November 25, 2014] By Huw Jones
LONDON (Reuters) - Britain's credit card market is not working well for struggling customers who over-borrow and pay unexpectedly high rates, the country's financial regulator said on Tuesday, as it launched a study that could change the way cards are sold.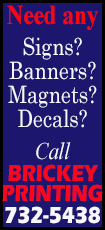 The Financial Conduct Authority (FCA) said it would study how easy it is for customers in Europe's biggest credit card market to shop around, how card providers recover costs, and the extent of unaffordable debt.

Britons hold 70 percent of all Europe's credit cards, with around 30 million consumers sitting on a combined 56.9 billion pounds of debt.

The FCA said that its study, which will include 200 cards offered by banks and standalone businesses, would focus primarily on the use of the cards as "a means of revolving credit" -- or a way of keeping sometimes heavy debts at bay, often at high cost.

"We want to understand in more depth what drives consumers to make the choices they do and how firms develop the services they offer," FCA director of policy Christopher Woolard said.
Some customers, the FCA warned, could be over-borrowing and taking on too much debt, and "there are signs that some issuers may profit more from higher risk borrowers".

The FCA can force credit card providers to make changes, and is already cracking down on other types of credit such as payday loans as the watchdog flexes its consumer protection muscles.

Tuesday's announcement follows an initial review published in April that raised concerns about "survival borrowers", or those barely able to make card repayments.

The UK Cards Association, an industry body, said it has a long-standing commitment to responsible lending and transparency, and over the last five years has introduced many changes including on credit limits and re-pricing of debt.
The FCA said the interchange fees, paid between banks for accepting card based transactions, would not be a major focus as they come under the new Payments Systems Regulator.

"We will, however, consider, the possible implications of the proposed interchange fee cap on the evolution of the credit card market," the FCA said.

The European Union is capping interchange fees charged by MasterCard and Visa to ensure they are fair and transparent.

(Editing by David Clarke and Clara Ferreira Marques)
[© 2014 Thomson Reuters. All rights reserved.]
Copyright 2014 Reuters. All rights reserved. This material may not be published, broadcast, rewritten or redistributed.