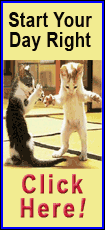 The four Lincoln seniors, Gavin Block, Will Cook, Payton Ebelherr, and Jordan Perry combined for seven three pointers in the first quarter as the Railers jumped out early on Danville en route to a 21-6 lead at the end of the first quarter. After the Vikings scored on a putback by Jordan Cunningham to make the score 3-2, the Railers were in the midst of a three-point barrage that was reminiscent of last year's squad that set the school record for threes made in a season (308). A pair of threes from Cook and another from Ebelherr put the Railers up 12-2 and the confidence shown by the new Railer squad was evident.
"We came out and knocked down some open looks early," Block said after the game. "My teammates did a good job of moving the ball, getting me the ball, but also hitting their open shots." Block led all scorers on the night with 27 points.

With all the emphasis on three pointers in the first quarter, the Danville defense did the only thing they could do, come out more on the perimeter and put pressure on the Lincoln outside shooters. On cue, the Railers used the over aggressiveness to get to the basket and score from inside the three point line. The early portion of the second stanza belonged to Aron Hopp. The junior scored the first seven points of the quarter, all in a variety of ways. Hopp's first basket came on a lay-in off a rebound keeping the ball alive by Block. He was also on the receiving end of a long downcourt pass from Block that resulted in a lay-up. Hopp rounded out his scoring by dribbling in from behind the three point line to sink a 17 foot jumper to increase the lead to 28-9. It may have been first night of the season but the Railers did not look like it.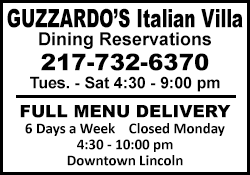 "We needed a game, we were ready," Coach Neil Alexander said. "You know, we've had 23 practices over the past 14 days so we were ready. I thought we played a good two and a half quarters."

Another three from Block, followed by two scores from Cook, and then threes from Cook and Block, put the game out of reach very early as the Railers wrapped up a 26-3 run to put the score at 41-9. A score from each team sent the teams to the locker room at 43-11. Torrid shooting put the Railers up 32 as they hit 16 of 23 shots (70 percent), including 10 of 15 from three point range.

Lincoln continued the rout as Block hit a fade away jumper from the post to start the second half scoring and was then fouled while attempting a three-pointer. If there was one noticeable flaw in the win on Monday night, it was the free throw shooting. More times than I can remember, Coach Alexander has preached that free throws, both made and missed, will determine about five or six games a year. Luckily tonight was not one of those games, but free throws were an issue as the Railers made only four of twelve from the line. Sure, it's only one game, but I'm positive it will be addressed.

Block scored two more of his 27 on a reverse layup and then made the perfect pinpoint bounce pass to a cutting Cook on the back door to give Lincoln the 50-14 advantage.

Much of the second half felt as though the Railers (1-0) were trying some things out. Out to an early, decisive lead gave them a chance to work on plays and motion against someone other than themselves in practice. Early in the fourth quarter, Block converted a three-point play after a nice up and under move in the lane along with the subsequent free throw to push the Lincoln lead back to 30 at 56-26.

[to top of second column]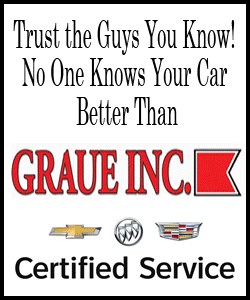 The Railers rounded out the win on drives to the basket from KJ Fry and David Biggs, and an unorthodox three from freshman Isaiah Bowers. Bowers, who played a solid game in his first foray into varsity action, had missed a couple of easy shots in the lane, but drained a double-clutch three from the top of the key. The Railers made an early statement with the 65-31 win. This may be the first game, but senior Block already knows this team has one goal.
"State championship," Block proclaimed after the contest. "That is our goal. We got a taste of what it was like last year so we know what it takes."

It is hard to get a good feel of this team with a game like Monday night. Shooting 67 percent from three point range in the first half will make every team look great. Big margins are good, unless maybe you are the coaching staff. "When they win big like this, you're always afraid they think they may not have to work as hard," Alexander said. This is my 14th year broadcasting games for Lincoln and I can tell you this team will not get away without working hard, no matter how this first game turned out. The beauty of it is that this team already seems to know hard work is part of the plan and they will be willing to show us just how good they can be.

Two players hit double figures with Block hitting for 27 and Cook tying his career high with 15 points. Hopp set a career best with nine points with Ebelherr adding four. Jordan Perry and Bowers each hit a three pointer while Fry and Biggs each scored two.

The other scores from opening night saw Mahomet-Seymour knock off Morton 73-58, while Centennial handled Cahokia 66-47.

Lincoln will be back in action on Thanksgiving Eve with a 7:30 matchup against the Bulldogs from Mahomet-Seymour.

Hey, If we're going to dream, why not dream big. One down, 36 to go.

LINCOLN (65)

Block 10 2-6 27, Cook 6 0-0 15, Hopp 4 1-2 9, Ebelherr 1 1-4 4, Perry 1 0-0 3, Bowers 1 0-0 3, Fry 1 0-0 2, Biggs 1 0-0 2, Aeilts 0 0-0 0. TEAM 25 4-12 65. 3-point FG 11 (Block 5, Cook 3, Perry, Ebelherr, Bowers).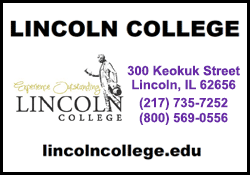 DANVILLE (31)

Lester 14, Moore 7, Johnson 4, Duncan 4, Cunningham 2. TEAM 13 0-0 31. 3-point FG 5 (Lester 4, Moore).

LCHS 21-22-10-12 65
DANVILLE 6-5-13-7 31
[By JEFF BENJAMIN]