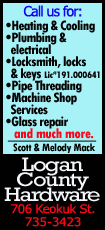 The shaving cream came courtesy of unknown teammates after the Pittsburgh Penguins goaltender recorded his 300th career victory in a 3-2 overtime win over the Boston Bruins.

"I don't know (who did it), but when I find out, there's going to be something back," said Fleury, 29, after becoming the third-youngest goalie to earn 300 wins.

Fleury reached the milestone when Sidney Crosby hit fellow center Evgeni Malkin with a pass for the winning goal 32 seconds into overtime, ending Pittsburgh's two-game losing streak.

Whoever it was got the goalie on the bench before Fleury did a television interview on the ice.

"That's why I never saw it coming -- and (they could) leave (without being caught)," Fleury said with a laugh.

He joined Martin Brodeur and Terry Sawchuk as the only goalies to reach 300 before their 30th birthday.

"It was great for him," Penguins coach Mike Johnston said. "What an accomplishment for a guy, third youngest to get to 300 and to earn it in overtime and to have to play against the Bruins in here, it's an exciting night for him."
Saturday night against the New York Islanders, Johnston put Crosby and Malkin together in overtime, and he had them out together during a four-on-four Monday night.

"It's nice to have that option on the bench," Johnston said.

Crosby, who already had a goal and an assist in the hard-fought game, set up Malkin for his second goal of the game, 10th of the season, a one-timer from well out that got past Tuukka Rask before the Boston goalie could react.

Defenseman Kris Letang, who assisted on all three goals, joined the two stars on the three-on-two and created a diversion by continuing through the middle in front of Rask.

"Crosby had the puck and I was focusing on him," Rask said. "Malkin was really wide. It was a really good play. (Crosby) makes a saucer pass, and (Malkin) one-times it.

"It was one of those that I just try and get something in there and hope it hits me because it's tough to get across."

Crosby, who scored his ninth goal of the year and second in the past 12 games, didn't have a point in weekend losses to the New York Islanders, but the three Monday gave him 798 for his career.

Fleury (12-3-1) made 27 saves in the win. Rask stopped 30 shots in the loss, the second straight for the Bruins (13-9-1), both at home.

Left winger Milan Lucic and defenseman Joe Morrow scored 28 seconds apart in the second period for the Bruins. It was the first NHL goal for Morrow, a former No. 1 draft pick of Pittsburgh.

[to top of second column]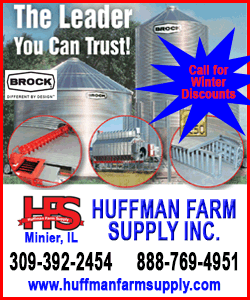 The Bruins, who had two goals waved off during the game, killed off a too-many-men penalty called with 2:31 left in regulation.

The Penguins (14-4-2) scored first for the 16th time in 20 games when Crosby slid a rebound past Rask at 3:33 of the opening period. The Bruins then had one waved off before the two-goal outburst, and they had another canceled out after Malkin tied the game with a power-play goal.

"We got some tough calls against us, and our guys played hard right 'til the end," said Bruins coach Claude Julien, who didn't agree with the first disallowed goal, called a goal by ref Kyle Rehman, who was overruled by the three other officials and then the league office in Toronto. "Unfortunately, we didn't get that second point that I thought we deserved."

Pittsburgh right winger Beau Bennett was injured in the second period, tried a shift in the third and was then pulled. He will be re-evaluated.

NOTES: The Bruins were again without C David Krejci and LW Chris Kelly, but LW Brad Marchand returned after missing three games with an undisclosed injury. ... RWs David Pastrnak, the Bruins' first-round pick in the 2014 draft, and Jordan Caron were recalled. Pastrnak made his NHL debut, logged only 7:53 but made a nifty pass in the third period. ... RW Seth Griffith was returned to Providence. ... Pittsburgh C Jayson Megna made his season debut. ... Pittsburgh C Craig Adams notched his 100th career assist. ... Bruins D Zdeno Chara, who missed his 14th game with a knee injury, skated for the first time Monday before sitting out against Pittsburgh for the first time since Feb. 1, 2000. He said he felt good. ... During the morning skate, Boston G Tuukka Rask and C Carl Soderberg got into a bit of a scuffle, but coach Claude Julien said, "It wasn't even a tussle. They've already kissed and made up, so it's not an issue." ... The Penguins host the Toronto Maple Leafs on Wednesday. The Bruins are off until Friday night, when they host the Winnipeg Jets.
[© 2014 Thomson Reuters. All rights reserved.]
Copyright 2014 Reuters. All rights reserved. This material may not be published, broadcast, rewritten or redistributed.