As transportation competition escalates, Chicago cabs seek solutions
Send a link to a friend Share
[October 02, 2014] By Brady Cremeens

CHICAGO — With the recent rise in popularity of taxi-alternative ridesharing companies like Uber and Lyft, Chicago Mayor Rahm Emmanuel and Chicago city cab advocates are searching for ways to remain competitive in the market.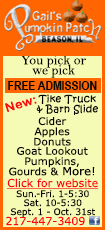 This week, Emanuel pitched several reform ideas to the city council in an attempt to ease some of the restrictions and financial fees on cab drivers.

Among those ideas was a plea to reduce lease rates for cab drivers by 10 to 20 percent — a reduction that would save drivers $2,400 to $5,600 a year. It would also require a credit for cabs that bear advertising, ensuring drivers got to take home some of the revenue from selling ad space on their car.

Emanuel also pushed for the creation of a citywide mobile phone app similar to the kind utilized by ridesharing companies to increase ease of use and accessibility for customers looking for a taxi.

In addition, the city's proposal would cap credit card transaction fees at three percent rather than five and reduce many of the maximum driver violation penalties from $1,000 to $400.

Anthony Sanders is an attorney at the Institute for Justice, a firm that deals with taxi and ridesharing cases across the country. He says the competition between the two groups in Chicago is being replicated in many places throughout the country and it's causing the established cab companies to become more innovative and appealing.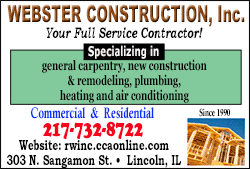 "Right now, people are loving the ease and convenience of Uber and other such companies," Sanders said. "Cab companies are trying to figure out a way to regain their market monopoly and ward off the challenge from the private companies."

Sanders said in addition to taxis beginning to mirror the ridesharing companies' technology, they're also working to put political pressure on local and state governments to squelch competition.

"It's based off of fear, really," Saunders said. "This new product is threatening to cut into business and they're attempting to keep that from happening."

The United Taxidrivers Community Council – a group that works to unionize cab drivers in the city and negotiates on their behalf – this summer proposed a plan to increase driver pay by raising cab fares.

[to top of second column]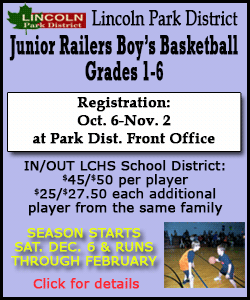 A five-mile ride with five minutes of waiting time would cost a Chicago cab customer $13.80 — a rate that places Chicago 32nd amongst other major U.S. cities. The Union's proposed rate changes would push The Windy City into the national top 10.
As part of a 10-point plan, the group also wanted to increase the time drivers are allowed to wait and charge a customer by 25 percent. In its argument before the city council, UTCC cited a University of Illinois study that found after fees and expenses, cab drivers take home less than $5 an hour, causing many of them to work 12 or 13 hour days.

"Over one hundred years ago, workers fought and died for the right to an 8-hour workday," UTCC chairman Fayez Khozindar said in a statement. "How much longer until we no longer have to drive 13-hours a day at below minimum wage?"

The city countered with its own study that found the average cabdriver earns $12.14 an hour, which comes out to $33,857 a year after fees and expenses.

The pressure continued from other groups as well.

"If a factory owner in Chicago paid his workers $4.38 an hour and kept them at work for 13 hours a day, it would called a sweatshop. The taxi industry in Chicago is a sweatshop on wheels," Michael McConnell, regional director of the human rights group American Friends Service Committee, said in a press conference.

Sanders concluded that these clashes would continue with increased intensity as a direct result of a public entity being outplayed by private companies.

"Competition brings out the best in people and in companies," he said. "Right now, cab companies are learning that the hard way."
[This article courtesy of Watchdog.]