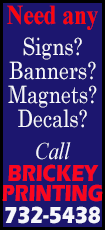 Speaking as the Paris auto show opened to the media on Thursday, Daimler chief executive Dieter Zetsche said he now expected the global car market to grow by 3-4 percent this year, down from a previous forecast of 4-5 percent.

Other executives shared his caution, particularly over Europe where a six-year sales slump has left demand around 20 percent below pre-crisis levels and sluggish economies have put a question mark over whether the gap will close anytime soon.

"Perhaps we will arrive at 13 million or 13.5 million (overall vehicle sales in Europe). But the market won't return to (the pre-crisis level of) 15.5 million, I'm sure of it," Martin Winterkorn, the chief executive of Europe's biggest carmaker Volkswagen <VOWG_p.DE>, said on the eve of the show.

Europe's car market has returned to growth this year, although widespread incentives for buyers and government subsidy schemes in some countries have made it difficult to gauge the strength of underlying demand.

A source familiar with the matter told Reuters that car sales in Germany rose by more than 5 percent in September, bouncing back from a decline in August and giving a year-to-date increase of 2.9 percent.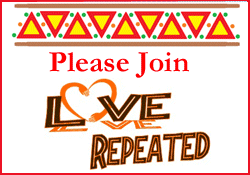 But demand has been erratic and executives are particularly concerned about Russia -- once tipped to overtake Germany as Europe's largest auto market -- where new car sales tumbled 26 percent year-on-year in August due to a slowing economy hit by Western sanctions over the crisis in Ukraine.

"Earlier this year, momentum was at the upper end of expectations but it's flattening out a bit," Ford Europe <F.N> Chief Executive Stephen Odell told reporters, referring to the broader European market.

BMW <BMWG.DE> Chief Executive Norbert Reithofer, meanwhile, said price levels in Europe had improved, but not by as much as the German carmaker's managers would have liked.

He forecast it would take more than three years for the European market to return to pre-crisis levels.

LONG-TERM VIEW

Despite their concerns, some executives said they were keeping faith with the Russian market, and in some cases sticking to sales forecasts.

"The Russian market will come back. One has to think in longer terms," Volkswagen's Winterkorn said. "It's right, we cut production (temporarily in September at the Kaluga plant) but Russia will come back, I'm convinced of that."

Toyota <7203.T> also said it expected to ride out the worst of the slump in Russia's car market, and stuck to its goal of increasing sales to a million vehicles in Europe next year.
Didier Leroy, the Japanese carmaker's head of European operations, said that while sales of entry-level cars in Russia were down 25-30 percent, hurting many of its competitors, demand for premium vehicles was down a more modest 8 percent.
Vehicles such as its Camry and Lexus have helped Toyota to boost its share of the declining Russian market by about 1 percent this year, he added.

With carmakers scrapping for market share across Europe, the Paris show is packed with new fuel-efficient small cars and compact SUVs designed to tap into stronger performing segments of the market.

Among the new models in Paris is Renault's <RENA.PA> revamp of the elderly Espace people carrier as a crossover sport utility vehicle. It was launched on Thursday 30 years after the first model was unleashed on European consumers who hadn't yet realized they wanted one.
Once the European market leader, the Espace is now one of the laggards of its category, far behind the Ford S-Max, which struck out in a sportier direction from its 2006 introduction and is unveiling another timely update in Paris.

"It's a global shift affecting even family vehicles, and it is here to stay," Societe Generale analyst Philippe Barrier said. "Designers are having to compromise as people look for something sportier."

Daimler's Zetsche said growth was also slowing in emerging markets such as Brazil and Argentina. But he played down fears of a sharp slowdown in China, the world's biggest car market.

"Growth has slowed, but from a much broader base," he said. "We must not forget that it is the second largest economy. We see double-digit growth this year."

(Additional reporting by Agnieszka Flak and Andreas Cremer; Writing by David Goodman and Mark Potter; Editing by Keith Weir)
[© 2014 Thomson Reuters. All rights reserved.]
Copyright 2014 Reuters. All rights reserved. This material may not be published, broadcast, rewritten or redistributed.