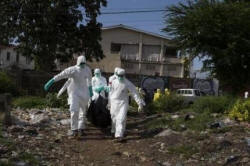 Ebola stabilizing in Liberia, doomsday forecasts wrong - president
Send a link to a friend Share
[October 02, 2014] DAKAR (Reuters) - Liberia's President Ellen Johnson Sirleaf says the Ebola crisis is stabilizing in her country and new data will soon prove that warnings from U.S. and U.N. experts of tens of thousands of cases were "simply wrong".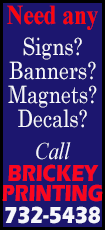 The comments, made to France 24's English news channel late on Wednesday, follow forecasts from the World Health Organization that 20,000 people could be infected with Ebola by early November. The U.S. Centers for Disease Control has warned of hundreds of thousands of cases if swift action is not taken.

"We are beginning to see a stabilization … even in Monrovia which has been hit the hardest," Johnson Sirleaf said, referring to Liberia's capital city.

The worst Ebola outbreak on record was first confirmed in Guinea in March but it has since spread across most of Liberia and Sierra Leone, killing more than 3,300 people, overwhelming weak health systems and crippling fragile economies.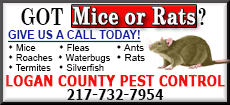 Liberia has recorded the most deaths - nearly 2,000 - and aid agencies say they still need hundreds of beds for Ebola patients in the capital. The lack of beds means Ebola patients are being turned away and sent back to their communities, further spreading the infection.

However, Johnson Sirleaf rejected the negative warnings.

"I am waiting for the next projections and I hope they will admit that they've just been simply wrong, that all of our countries are getting this thing under control," she said.

In its latest update on the outbreak on Wednesday, the WHO said transmission "remains persistent and widespread in Guinea, Liberia and Sierra Leone, with strong evidence of increasing case incidence in several districts".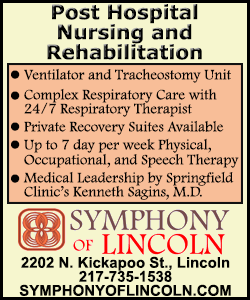 WHO said that although the spread of the disease appears to have stabilized in Guinea, "it must be emphasized that in the context of an outbreak of EVD (Ebola virus disease), a stable pattern of transmission is still of grave concern, and could change quickly".

Months into the outbreak, a spike in cases in recent weeks has sparked a flurry of warnings that the disease was out of control and pledges by foreign governments to send military and civilian teams to help West Africa tackle the crisis.

The U.S. government confirmed this week the first case of Ebola identified outside West Africa, highlighting the potential for the disease to spread despite checks put in place at airports and travel restrictions put in place by some nations.

(Writing by David Lewis; Editing by Louise Ireland)
[© 2014 Thomson Reuters. All rights reserved.]
Copyright 2014 Reuters. All rights reserved. This material may not be published, broadcast, rewritten or redistributed.