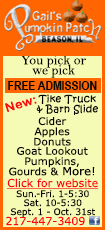 The team had already crawled into foil-lined personal fire shelters - a survival measure of last resort - before they were spotted by the pilot as columns of fire raced up a canyon at them, igniting whole trees along the way.

The incident, which came close to becoming the deadliest California firefighting tragedy in nearly five decades and recalled the loss of 19 firemen in Arizona last year, unfolded on the third day of the so-called King Fire near Lake Tahoe.

"We had three minutes to get them out of there," pilot Gary Dahlen said. "A wall of fire was coming up the hill ... It was a firestorm. There was so much heat and so much flame, it was just exploding, and it was moving quite rapidly."

Guided by Dahlen as he hovered overhead and radioed directions to the ground, the firefighters left their shelters and dashed up a logging road to a patch of brush out of the fire's immediate path.

The group, including 10 prison inmates trained to fight wildfires, ultimately hiked miles farther to a larger clearing where the helicopter and a second chopper could land.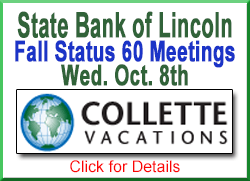 The blaze, more than 90 percent contained by Wednesday, has charred at least 150 square miles (389 sq km) of drought-parched timber, destroyed 12 homes and forced thousands to evacuate at the height of its fury.

The California Department of Forestry and Fire Protection, Cal Fire, swiftly began a "near miss review" of the Sept. 15 incident, but the story was not widely reported at first.

Dahlen, who received a U.S. Forest Service award for his role in saving the ground crew, told Reuters he had been making water drops on the blaze earlier that day and was on a refueling break when the distress call came in.

The 12 men, working with hand tools and a bulldozer, had become abruptly trapped as flames from a deep ravine below roared up the slope and closed in on their position.

'YOU'VE GOT TO RUN'

Waiting for air support after transmitting his team's coordinates, "the seconds seemed like hours," crew captain Kevin Fleming said, recalling the anxious moments before he heard the distinct clatter of a helicopter above him.

Dahlen, 60, a Forest Service contract pilot, reached the scene to find the team huddled in their shelters, on the verge of being overrun. He could see their protective foil bags would not withstand the intensity of the advancing flames.

[to top of second column]
Radioing Fleming on the ground, Dahlen told him the men had no choice but to make a run for it.

"'You only have 200 yards (183 meters) to go and you'll be safe, but you've got to run because the fire's coming,'" Dahlen recounted telling them.

Fleming, 32, in a separate interview, said his crew ended up sprinting at least twice that far, with burning tree limbs and embers raining all around as they followed Dahlen's low-hovering yellow chopper through dense smoke to a small clearing.

"With fire over the top of us the whole time, we were right on the cusp of not making it," but the team got there, Fleming said. Still largely surrounded by fire, the group had to retreat another 4 miles to the chopper landing zone in a large meadow.

When Fleming and his team arrived, the crew captain asked Dahlen, "'Were you the guy flying the yellow helicopter?' and I said, 'Yes,' and he threw his arms around me and gave me a great big bear hug," Dahlen said.

"I hugged him back, and I said something to him like, 'You're the luckiest sons of bitches on the face of the Earth,' and he said, 'I know it.'" None of the crew was seriously hurt.

Both men said the extent of devastation found later at the rescue scene - a blackened bulldozer, melted chainsaws and backpacks, spruce trees 10 stories tall burned to a crisp - left no doubt how close the 12 firefighters had come to disaster.

(Editing by Cynthia Johnston and Gareth Jones)
[© 2014 Thomson Reuters. All rights reserved.]
Copyright 2014 Reuters. All rights reserved. This material may not be published, broadcast, rewritten or redistributed.