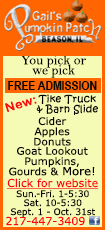 Obama, who for the past two years missed the annual gala held by the Congressional Hispanic Caucus, will return to the group and reiterate his ongoing commitment to immigration reform, according to a White House official.

The official, who asked not to be identified, said Obama also will say he intends to fix as much of the U.S. immigration system as he can by using his presidential powers.

Obama's speech could set a high-water mark with Hispanic voters, who are so important to Democrats and their hopes of holding the White House in 2016. If so, it would be another twist in a relationship that at times resembles that of an old married couple repeatedly squabbling and making up.

Democratic Representative Luis Gutierrez of Illinois, a leading advocate for comprehensive immigration legislation, illustrated the difficult ties Hispanic-Americans have had with Obama during the past six years.

"The president of the United States made a promise in 2008, during the campaign, that he'd get it done in 2009 and 2010, '11, '12," Gutierrez told Reuters, referring to a revamp of an outdated U.S. immigration law.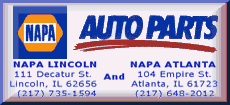 "It's clear that anybody that looks at this says, 'Wow, we weren't the priority we should have been and we weren't the priority he promised we'd be,'" Gutierrez added.

Republicans in the House of Representatives blocked bipartisan immigration legislation passed by the Senate in 2013, and the Latino community has demanded Obama deliver on a promise to use his executive authority to ease deportations of some of the nearly 12 million undocumented people in the country.

It is a step he had promised he would take at the end of summer, only to delay it because of fears it could hurt Democrats in conservative states in November's midterm congressional elections.

[to top of second column]
For all of the friction between Hispanics and Obama, Gutierrez had no harsh words for the Democratic president in the run-up to his Thursday dinner speech, only great expectations.

"It's going to be good news, and I think tomorrow is his platform for saying, 'I've come here to tell you we're going to get this done before the end of the year' and he's going to tell us a little bit about it," Gutierrez said.

As Obama is inside addressing the Hispanic lawmakers, some Latino groups aim to picket outside to register their anger over what the National Day Laborer Organizing Network calls "community-crushing delays" on executive action.

"More than anything, the question to the president is: 'How are you going to make sure that Latinos can trust you again?'" said Cristina Jimenez, managing director of United We Dream, an immigrant youth organization that has pushed Obama to slow deportations.

(Writing and additional reporting by Roberta Rampton; Editing by John Whitesides and Ken Wills)
[© 2014 Thomson Reuters. All rights reserved.]
Copyright 2014 Reuters. All rights reserved. This material may not be published, broadcast, rewritten or redistributed.