U.S. appeals court blocks parts of new North Carolina voter law
Send a link to a friend Share
[October 02, 2014] CHARLOTTE N.C. (Reuters) - A U.S. appeals court blocked parts of a new North Carolina voter law on Wednesday, ruling just weeks ahead of the November elections that voting restrictions considered among the harshest in the country would disproportionately harm African-American voters.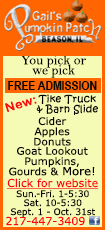 Reversing in part a lower court decision, the U.S. Court of Appeals for the Fourth Circuit ruled that same-day voter registration should be restored and it reinstated provisional voting for voters casting ballots outside of normal precincts.

"Whether the number is 30 or 30,000, surely some North Carolina minority voters will be disproportionately adversely affected in the upcoming election," the court ruled in a split decision.

"And once the election occurs, there can be no do-over and no redress," it added.

North Carolina officials said they planned to appeal the 2-1 decision to the U.S. Supreme Court, noting that more than 4 million voter guides have already been distributed with contradictory instructions.

"We are concerned that changes so close to the election may contribute to voter confusion," said Kim Westbrook Strach, executive director of the State Board of Elections.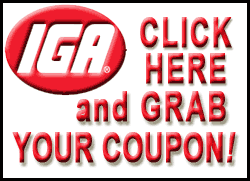 The state's Nov. 4 elections include a closely contested U.S. Senate race, one of a handful nationally that could decide whether Republicans will gain control of the chamber.

The North Carolina case is among a series of legal battles over the racial and political impact of states' changes to election laws.

"We believe that voters won't be confused using the same election rules that have been in place for the last three general elections," said Julie Ebenstein, a staff attorney for the American Civil Liberties Union's Voting Rights Project, one of the case's plaintiffs.

[to top of second column]
Last year the state's Republican-led legislature shortened the early-voting period by seven days, ended same-day registration, banned provisional ballots cast outside the correct precinct from being counted and ended a program allowing 16- and 17-year-olds to preregister to vote.

Opponents argued the changes would discourage voting by African-Americans, who typically vote Democratic and use same-day registration and early voting at higher rates than white voters.

Lawyers for North Carolina contended that fears of lower participation by minorities proved unfounded during the May primary.

The court upheld several challenged provisions of the law, including the shortened early-voting period and the elimination of the preregistration period for teenagers.

(Reporting by Colleen Jenkins, writing by Letitia Stein; Editing by Cynthia Johnston, Eric Beech and Mohammad Zargham)
[© 2014 Thomson Reuters. All rights reserved.]
Copyright 2014 Reuters. All rights reserved. This material may not be published, broadcast, rewritten or redistributed.