Are you a Collector?
Atlanta Public Library seeking community collections exhibits
Send a link to a friend Share
[October 01, 2014] ATLANTA - The Atlanta Public Library has dedicated monthly exhibit space in its entry for community collections. July featured an exhibit of materials related to Seward H. Fields who donated the land on which the Library sits. In August, Betty McLellan showed her Route 66 memorabilia, and in September, visitors will be able to see photographs and other materials related to Atlantaís Fall Festival history.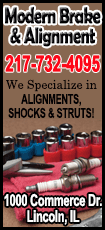 October will be Octoberfest at the Library, and Community Collections will feature an exhibit of beer steins collected by Mike Shay. The Library would like to hear from members of the community who have collections in the following areas for upcoming exhibit themes:

NOVEMBER- Native Americans in Illinois

DECEMBER- Happy Holidays: Antique Christmas ornaments or other holiday memorabilia

JANUARY- National Tea Month will feature Annie Hieronymusí tea pot collection.
FEBRUARY- Spirit Guides Returns: Atlanta Church artifacts

MARCH- National Youth Art Month will host an exhibit of art created by Library youth.

APRIL- Back to Baseball: Baseball memorabilia

MAY- A Month of Mothers: Photographs and stories/memories of mothers.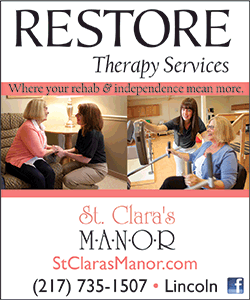 Residents who would like to participate in Community Collections should contact Cathy Maciariello or Rachel Neisler (217-648-2112 or apldinformation@gmail.com). Even if you donít collect things from this yearís list, please let us know of any collection suitable for exhibit, and we will work it into future planning.
[Text received; CATHERINE MACIARIELLO]