Mason City hosts Prairie Harvest Spooktacular this weekend
Send a link to a friend Share
[October 02, 2014] MASON CITY - It's almost here! Prairie Harvest Spooktacular will be October 3rd through 5th in Mason City, celebrating the Illini Central communities of Easton, Mason City and San Jose. Again this year, the Pavilion and Memorial Parks will be filled with fun activities for all ages to enjoy.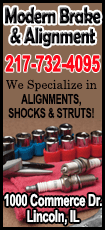 If you've never been to Mason City for Prairie Harvest Days, here's what you can expect. Friday night kicks off the event with a carnival and craft booths opening at 4 p.m. A chicken dinner will be served at the Pavilion, sponsored by Do Drop In. A portion of the proceeds will go to 'Out of the Darkness" Suicide Prevention charity. There will also be bluegrass music from Dan Tackett and the Prairie Harvest Queen announced at 7 p.m. Weather permitting the evening will wrap up with a hot air balloon glow!

Saturday revs up with a huge parade starting at 10 a.m. that goes from the Illini Central parking lot all the way to the Memorial Pool Park. There will be the 3rd Annual Gordon Buehrig Classic and Custom Car Show, great food, carnival games and rides. Craft vendors of all kinds will be on hand selling items such as homemade jewelry, accessories, decorations, candles, and handbags, most all from local in-home businesses.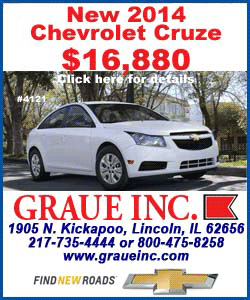 There is always great food from local organizations as the Spooktacular is their biggest fundraiser for the year. Visitors can expect to find Rib eye sandwiches, homemade onion rings, baked goods, walking tacos, corn dogs and so much more! The local firefighters will be battling it out with their annual water fight at noon. Sand volleyball and 3-on-3 basketball tournaments will be great opportunities to get some excercise and have some fun. There is still have room for more teams.

There will be other fun contests throughout the day like a costume contest for the kids, pets and adults, a longest ponytail contest, and more.

For avid bakers, a Pie Contest will be held at the Assembly of God Church. Pies should be brought to the church between 8:30 a.m. and 11 a.m. on Saturday Oct 4th. Winners will be announced, and pies will be auctioned to the highest bidder at 4 p.m.
New this year will be a pumpkin decoration and carving contest for all ages. Bring your pumpkin already decorated to the park on Friday night or Saturday morning by 11a.m. for a chance at a prize from Indian Creek Farmstead!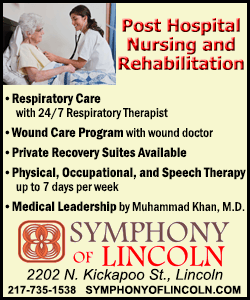 Saturday will include tons of food. Jason Bassett and Whitewater will perform on the main stage. There will also be a dunk tank, games, 50/50 drawing, a "big" money raffle, prize raffle, and balloon animals.

On Sunday, the American will host a breakfast. At 11:45 a.m. will be the World Communion Sunday gathering at the pavilion with served afterward.

What is more fun that dressing up in your favorite costume and getting candy? Everyone is encouraged to use their imagination and create a fantastic costume for this year's event. Come to the parade or be a part of it and get or give candy. There is no specific theme for the costume parade. Grab some fun decorations, dress up as your favorite movie character, superhero, historical figure, or spooky monster and get ready for another great fall festival!

Visitors in costume are asked to remember this is a family event with young children. Costumes should not have massive amounts of blood, no guts, and no gore. If deemed too over the top, you may be asked to remove your costume.

It would be great to see the Mason City Parks filled with people in costume! Everyone can get into the festival spirit. Whether working, playing, eating or just visiting the festival for the first time, it would be great to see a sea of fun outfits all over the parks!

All forms and information can be found on the newly designed website: www.prairieharvestdays.com or contact Ryan Swaar at 217-414-7137.

Be There or be Scared!
[Misty Bell]